Thanks for dropping by Moe Talks A Lot and hopping with Mom's Monday Mingle. Take a look around, make some new virtual friends. Enjoy!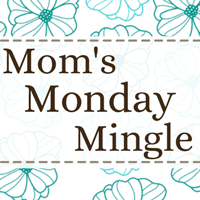 RULES:
1. Please FOLLOW each hostess (They are 1-8 in the link up)
2. Leave a comment if you are new and want us to return the follow.
3. Grab the button and display it on your sidebar or link it to the post.