Big news. Big, pointy, painful news. I have a tooth! And working on my second. Can you see it?
My paparazzi mommy just got a picture of it this morning.
We're pretty proud of it around here. And ready for the next one to break through. It was real hard work. And painful!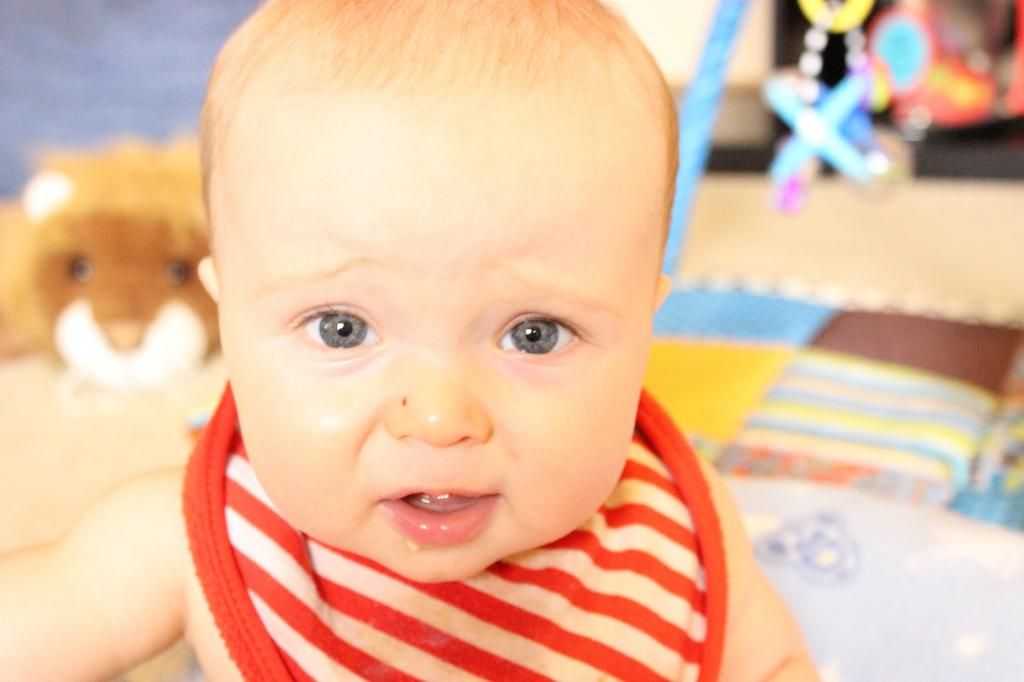 Chewing on my bib felt good. And created fun messes at food time.
Actually, chewing on anything felt pretty good (including mom's finger)!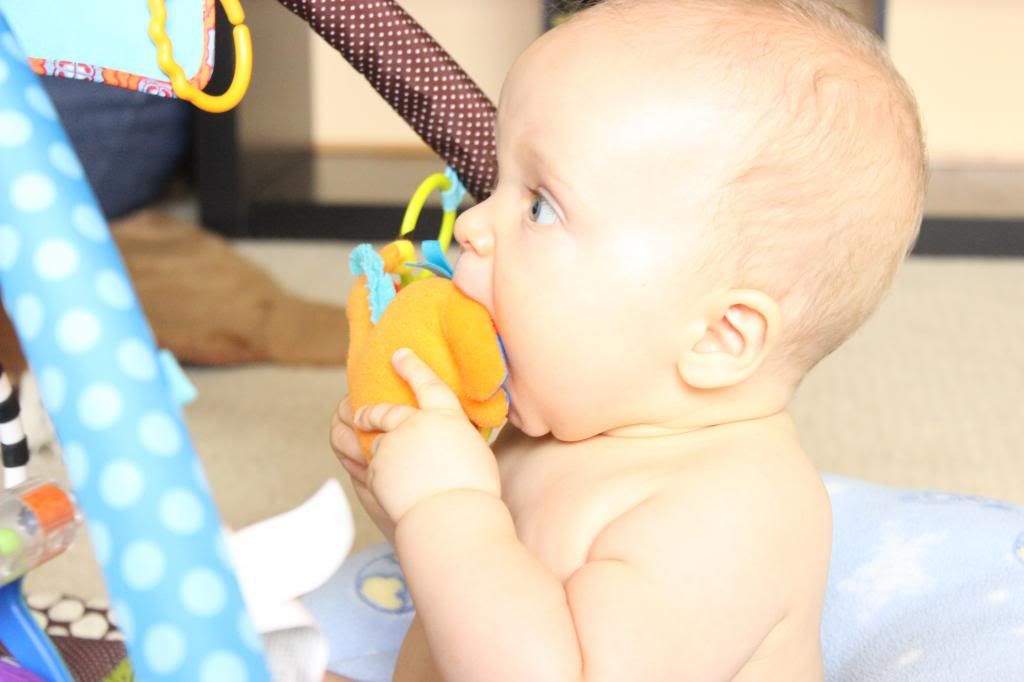 But I still stayed pretty happy.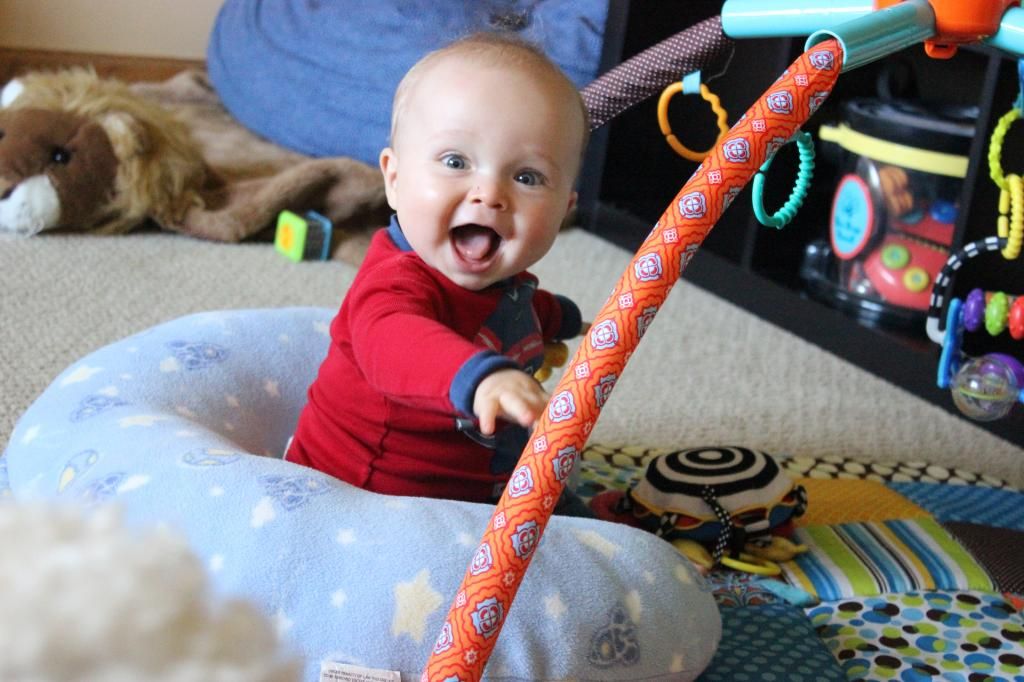 Real happy.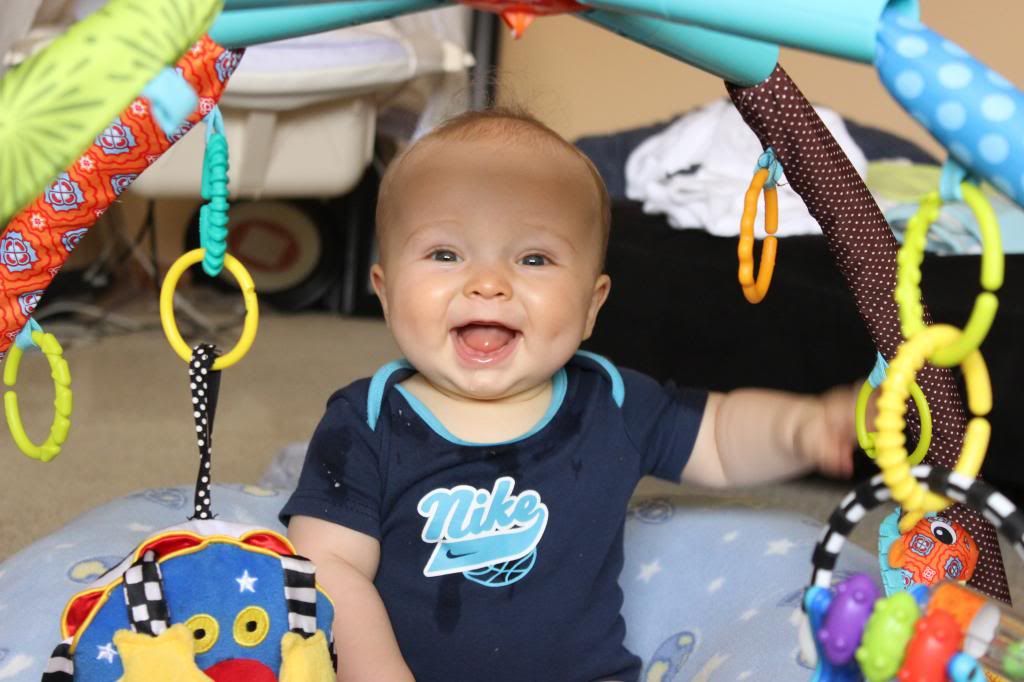 Stayed busy playing with my toys.
Got a new toy.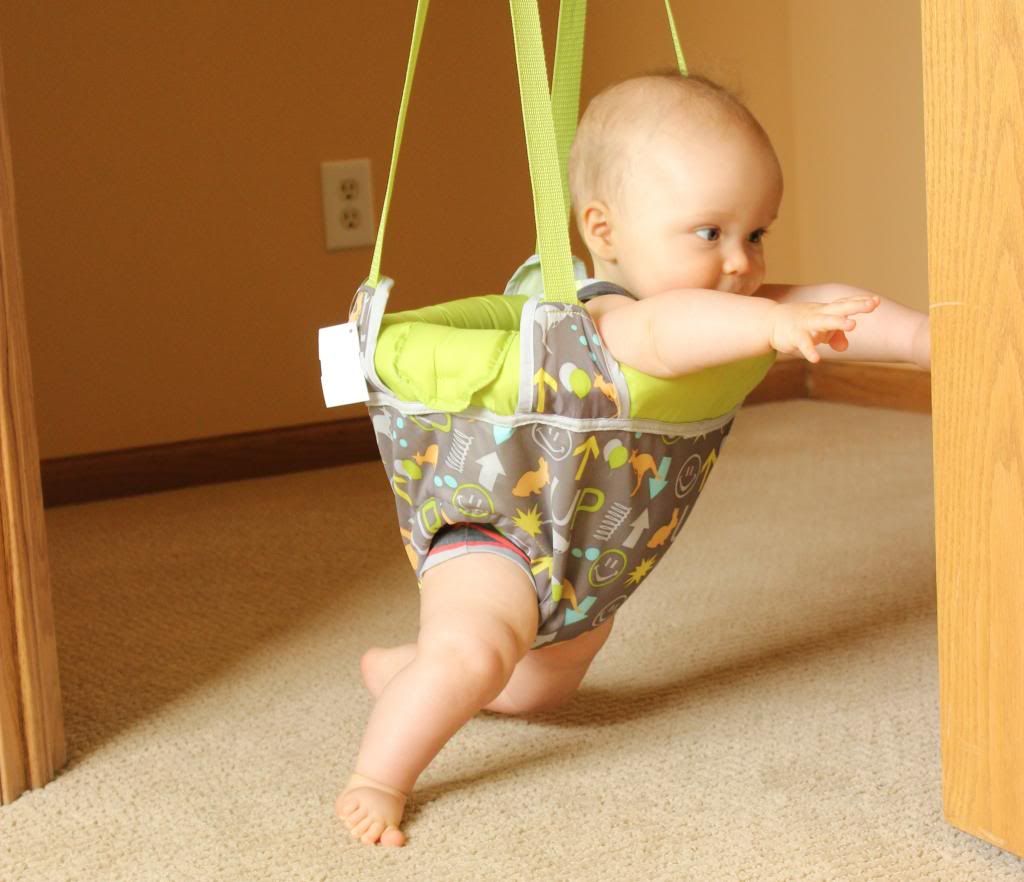 Learned to play with my feet.
Helped mom with laundry. I kept unfolding her clothes, so she stuck me in here.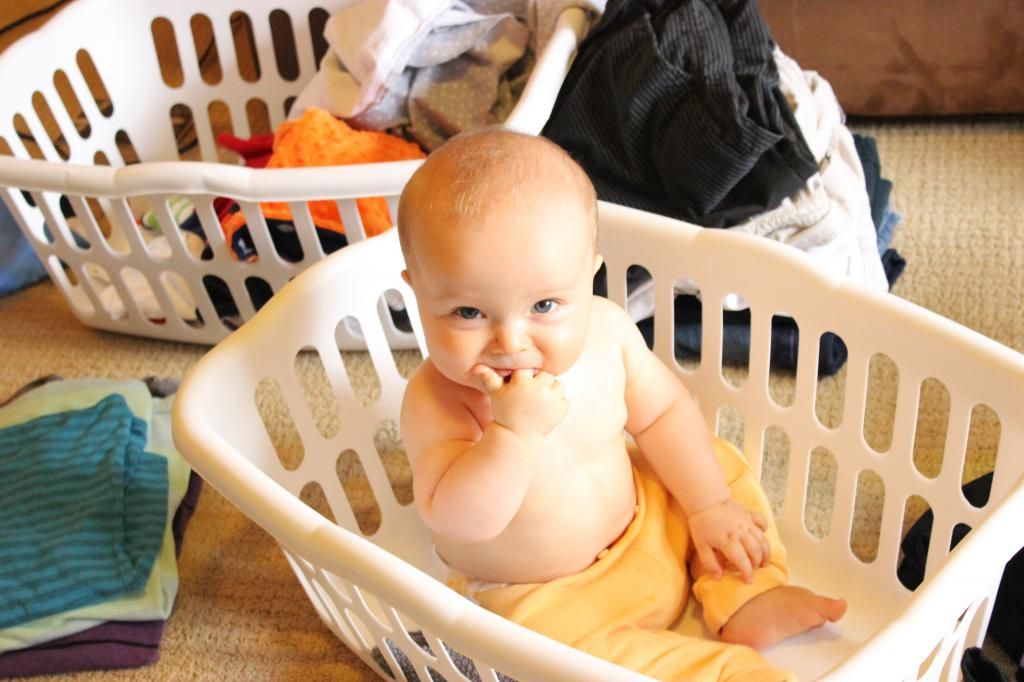 I'm also working on crawling. I roll onto my belly, but just get frustrated cause I can't go anywhere! I just want to go places. I did learn though that if I lift up my arms and whine that mom will pick me up. Then I can get where I want to go. I spend a lot of my time with my arms up...I know she knows what I want. I know. I can also roll where I want too, I roll all over the living room. Course it doesn't always go as planned, this morning I got stuck on mom's shoe.
I keep exploring new food. Blueberries are a new favorite. And graham crackers! Mom gave me a graham cracker for the first time yesterday and I ate it all! She didn't believe me and looked around to see if I was sitting on it or fed it to the dog, but Stella was outside. I gobbled it up. I really like feeding myself. I keep trying to show mom by grabbing the spoon, I can do it! Sometimes I grab the jar and then I get to play with it on my tray. It looks so cool, but mom just wipes up my art.
I also really love jabbering and laughing. Stella barking, the blender, the vacuum...they're hilarious. And dad can get me giggling real good too by rough housing with my toys. Or tickling my armpits. And I chat all day long, guess I get that from mom.
And I had my first fourth of July! I made a friend. Sort of. He kept stealing my toys. Um...that's mine.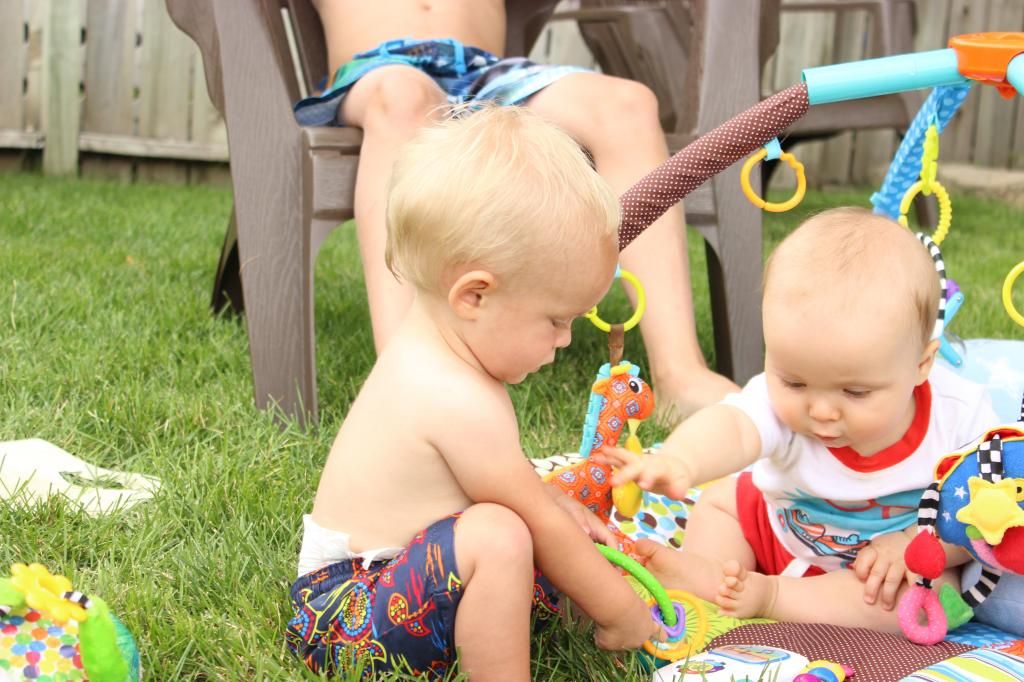 And this is how I watched the fireworks:
XOXO. That means hugs and kisses!