Since finding out I was expecting I've been addicted to mom blogs. First, finding out tons of little do's and don'ts and things to maintain sanity! Also seeing how different mom's maintain a sense of self while raising little ones - hoping I can figure out my balance! Well, while following mommy blogs I stumbled across an opportunity to co-host! Hurray :). Follow along, link up and enjoy!
ALSO....we're finding out what we're having tomorrow...today (Monday)! We're doing a gender reveal party, so excited! Husband isn't really playing along, but I won't know what we're having until everyone else does. Check back on Tuesday and I'll have pictures up, and the announcement! Leave a note of what you think we're having, boy or girl? (as if there was an option other than a boy or girl, haha!)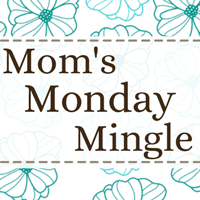 Would YOU like to "Co-host"
with us and meet new friends?
RULES:
1. Please FOLLOW each hostess (They are 1-6 in the link up)
2. Leave a comment if you are new and want us to return the follow.
3. Grab the button and display it on your sidebar or link it to the post.