Welcome to our living room:
It's still in the process. But it's essentially done...for now. Who knows when the urge to change everything will consume me. The thing I need to do asap - pictures in the picture frames. Why, yes, I did post with empty frames. Paint the baseboards (the wall behind the couch has half the baseboard painted). And we're toying with the idea of changing the tile on the fireplace - it's definitely a good idea, just not sure if it's on our list of updates.
Planned updates aside, we've come a long way: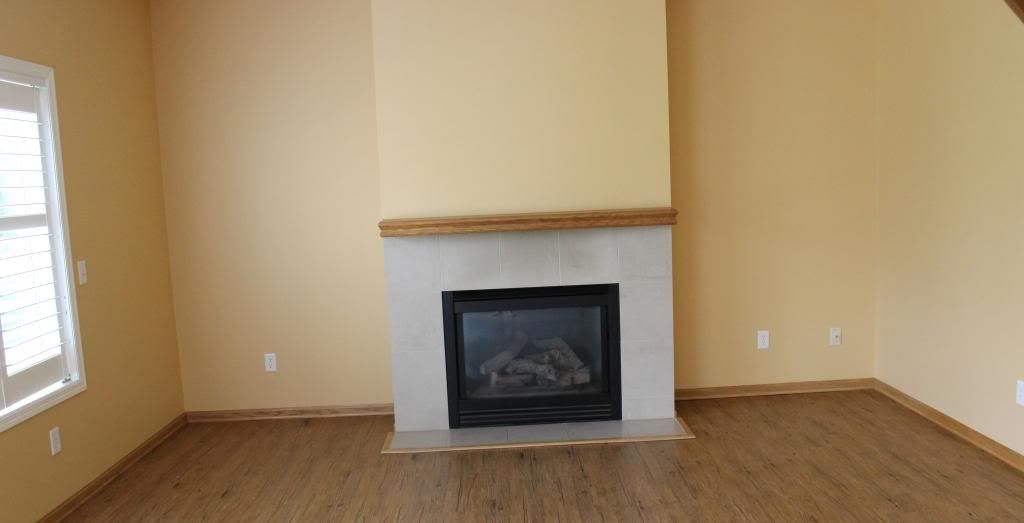 It's an entirely different room!
Bookshelves say a lot about who you are. True of these shelves. We needed our selves to be very practical. We don't have much storage, especially in this room. So when we built these we knew we'd have our lives on display, but that's what we wanted. It matches our lifestyle. Along with our books, we have our games, movies and Wade's toys out to be seen. Everything is accessible, but neat so it still looks nice.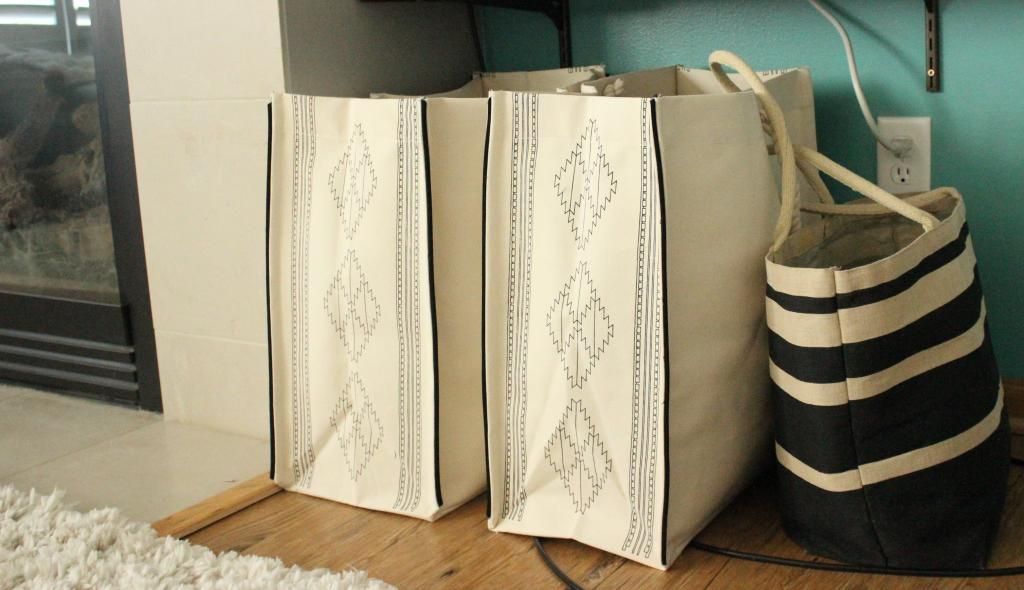 These bags serve a blanket and toy storage. I originally had our blankets folded all cool, but that lasted all of 20 minutes. We needed a more functional option. I am all for visible storage. It practical and looks nice. I was so excited when I found these particular bags, they add so much to the room.
Simple Ikea chair and ottoman. We like how this chair looks, but we're on the lookout for something else. This will be here for quite some time, until we find the perfect something (difficult since Husband has OPINIONS about chairs). And I'm pretty sure the perfect something will require some saving.
This Rorschach ink blot is my favorite thing in this room. Perhaps in my whole house. I made it myself. With a Q-tip as my paintbrush. I need to get some actual paintbrushes. I like to look at it to see what I see. Right now I see two dragons...cause I really want to see How to Train Your Dragon 2.
This hippo and flower are my next favorite items. Partially because when I brought home this hippo Husband mocked it, but turns out he loves it now too. I always tell him to just trust me!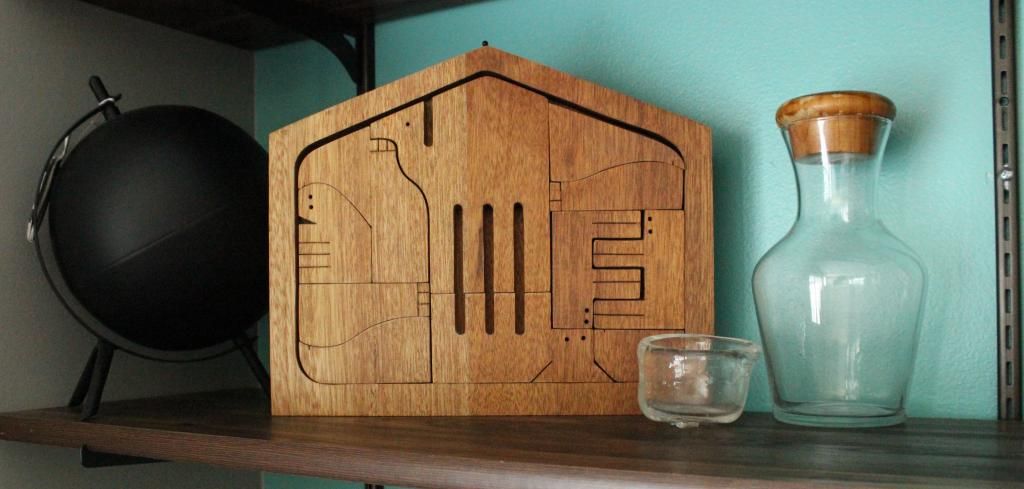 Also love this wooden puzzle and chalkboard globe. But beware, the puzzle is way harder to put back together than expected!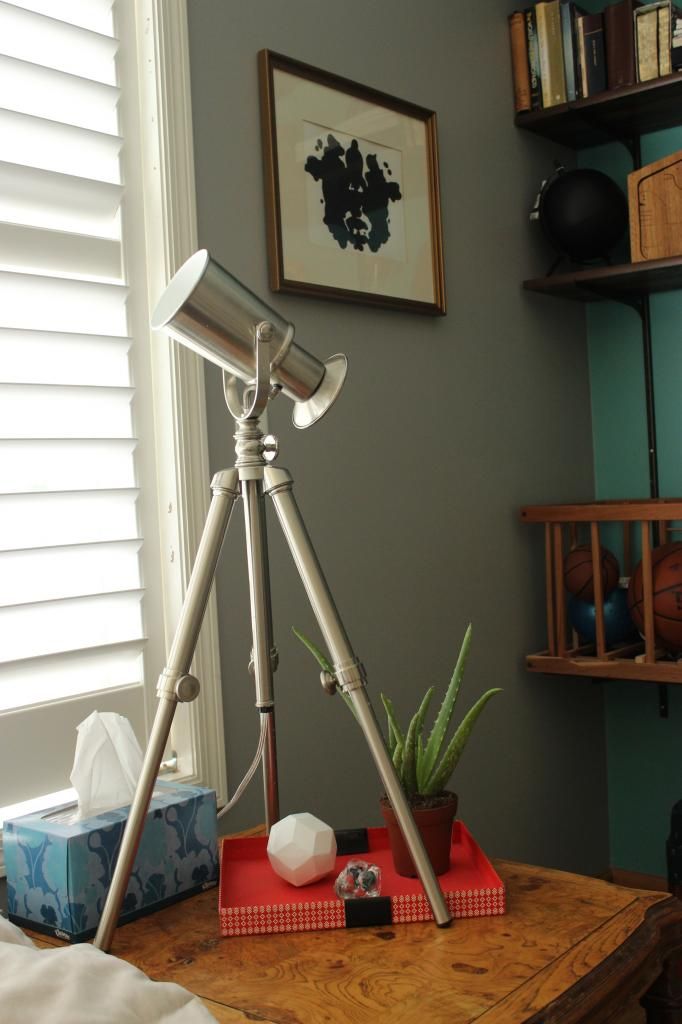 This 'tray' is actually the top of a decorative box. I had a very similar, much more expensive, tray when I turned around and saw this box. On clearance no less. And this spotlight lamp is one of my best thrift finds. $4.99, no joke.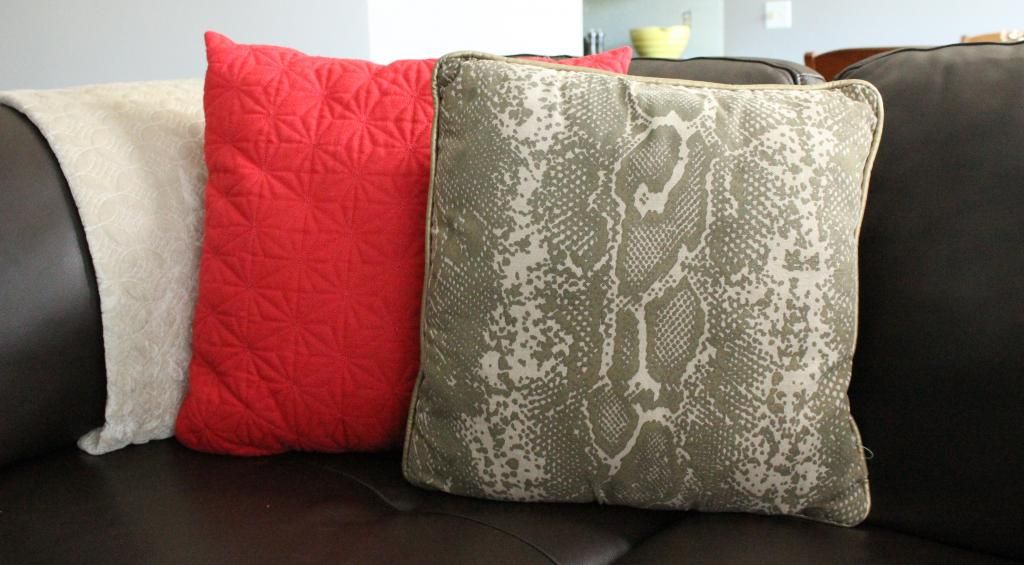 Pillow texture. Love it. Might be switching these around. I want more visual texture.
And a little Stella photobomb :).