Hi guys! Sorry I'm a few days late - day light savings really messed us up around here. One day I went down for a nap at 3:30 pm and kept right on sleeping through the night. But I think we're almost back on schedule.
Only one more month until I'm the big O-N-E! I've been busy trying to pack as much in as I can before the big day. I've been exploring, standing, crawling. I still love lids and bowls and plates - and now I really like stacking things on top of my lids/bowls/plates and then trying to make them spin.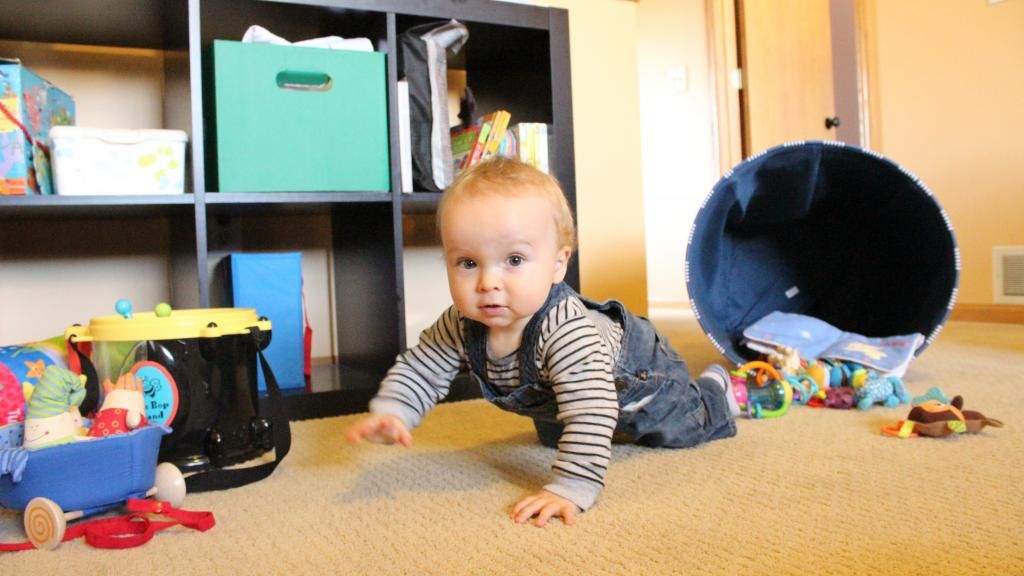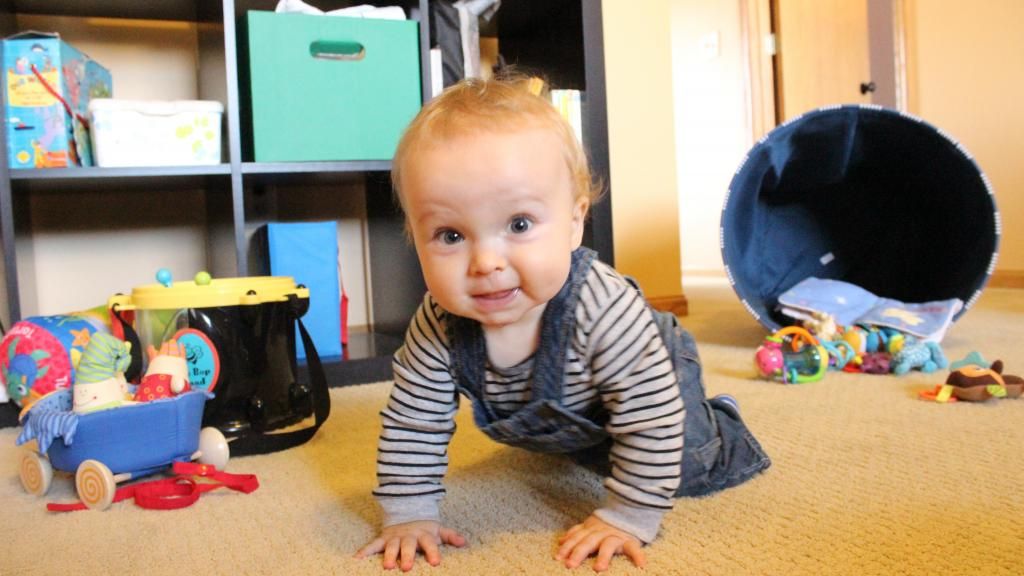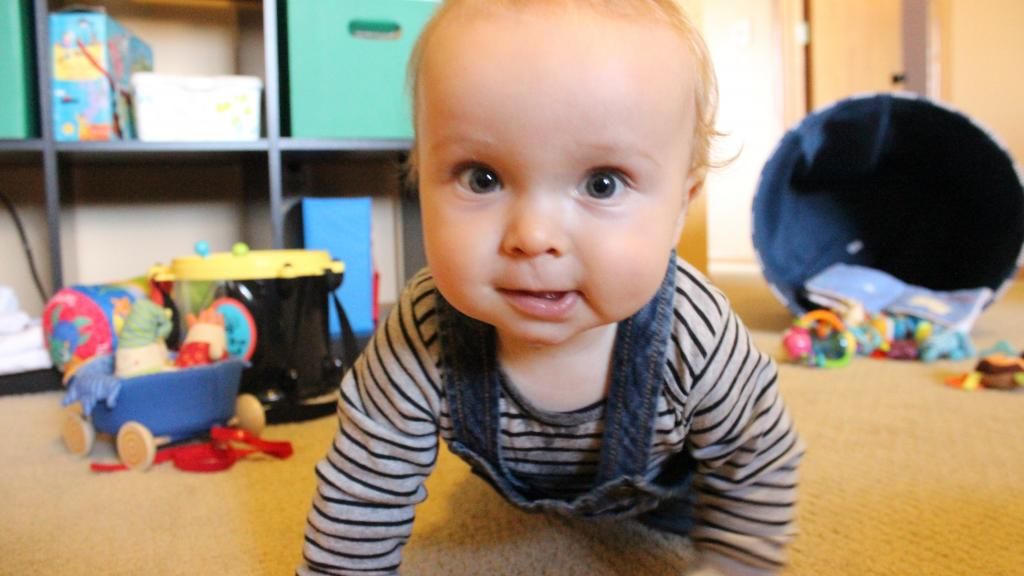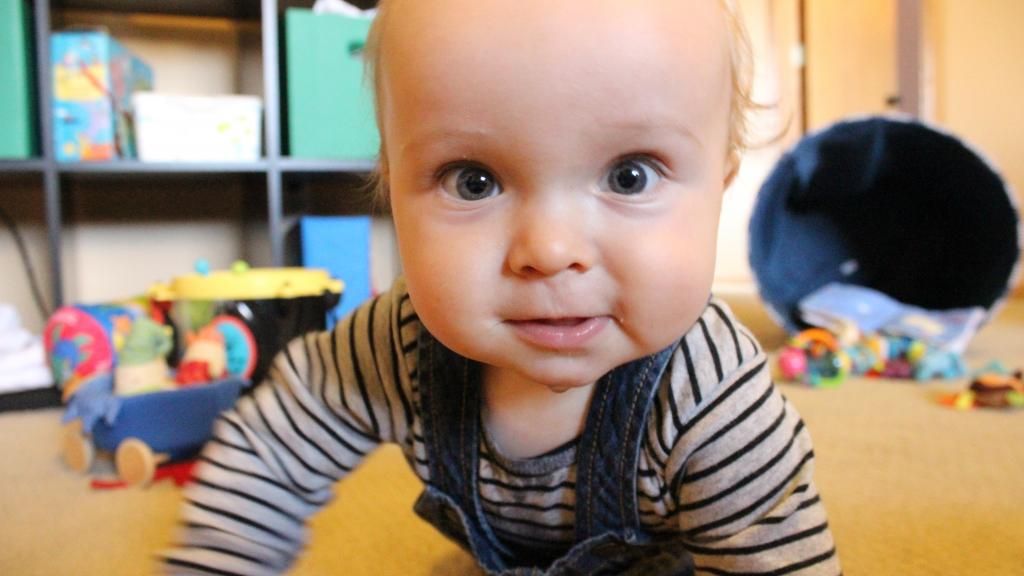 I like helping dad play games on his phone, sometimes I make a move, but he doesn't really like that. And I like helping dad throw Stella's ball. It's so much fun to watch her chase it! Sometimes I chase after the ball with her.
Mom, dad and I jabber together all day. Sometimes we have laugh contests or see who can shriek the loudest. Dad is always saying da-da-da for me to mimic and Mom is always saying ma-ma-ma. I also really like sitting on the couch eating puffed popcorn from their bowl. I feel like such a big kid, and mom thinks it's cute so she lets me put as many pieces in my mouth as I want!
I'm sleeping through the night and trying to convince mom that I only need one nap a day. I make sure to stand in my crib and bounce when she comes in so she see's how cute I am and how not tired I am so she'll let me come out and play.
I really like scrambled eggs, sweet potatoes, pears and cut up grapes - but yogurt trumps all.
Next month I'll be a big kid - maybe then I'll get my walking down?!