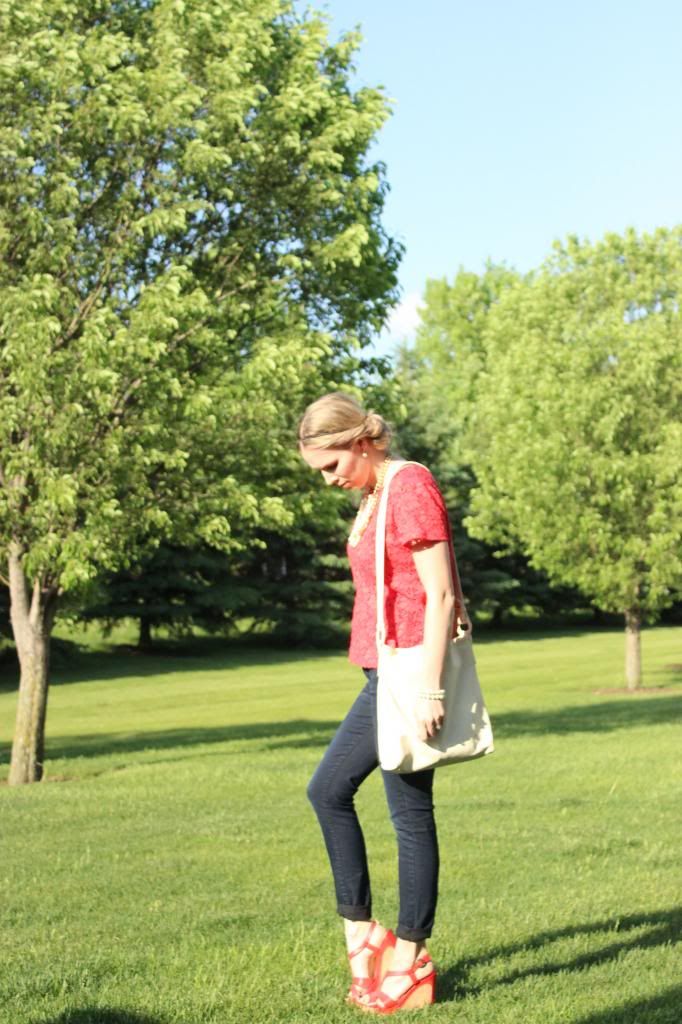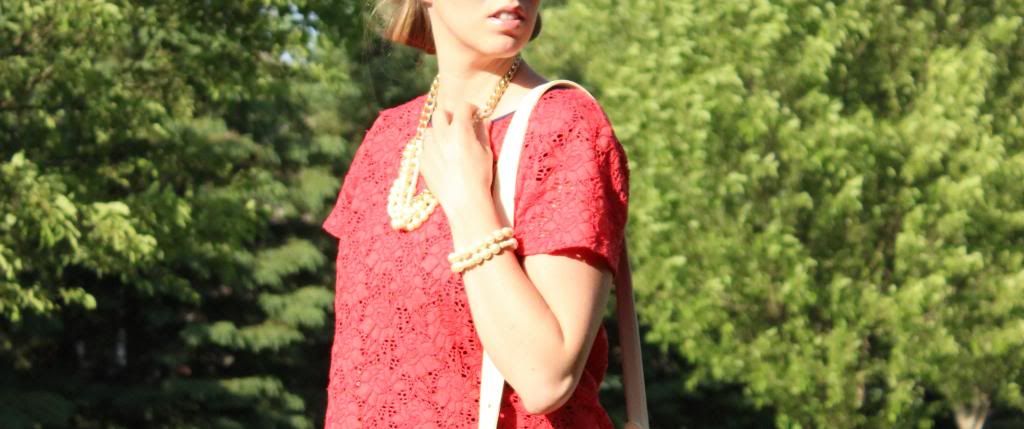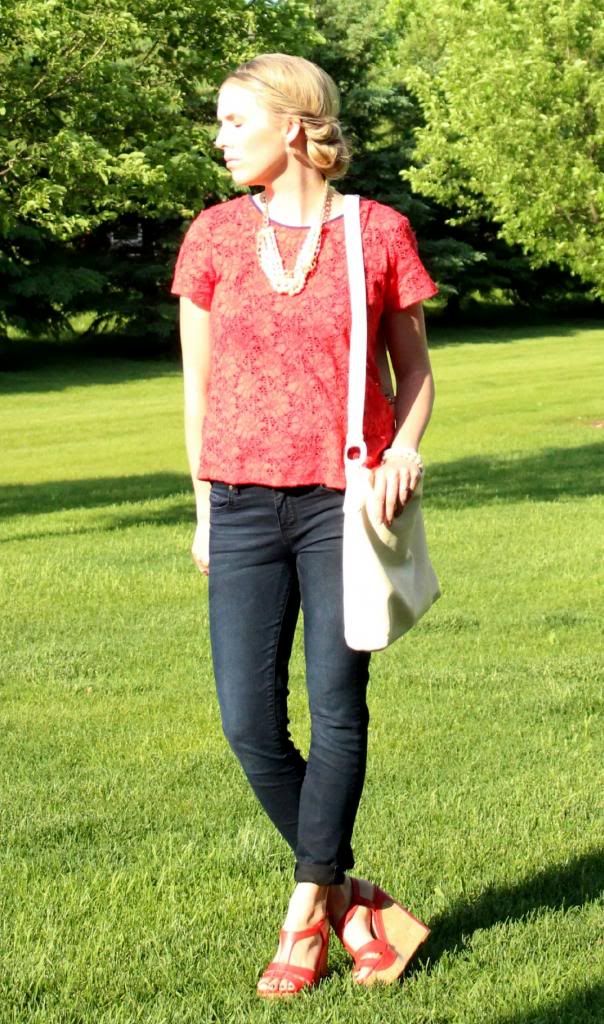 Soaking up some sunshine. Life is so much better with Sunshine.
Today I took advantage of nap time to show off some of my recent thrift finds. I played around with contouring make up tutorials from Pinterest. You can't really see it cause I've got to get better at my photography - but Husband is back in Virginia on business, so it was just me and the tripod today. I'm showing off my clothing steals anyways, right?! I also tried a
new hairstyle
that was oober easy! I've been branching into new casual up-do's - there are only so many days I can wear a braid in a row. I think my record is in the teens somewhere.
So, back to thrifting. On Memorial Day some of my favorite stores had 50% off deals. I set out with a $20 limit to see what I could get - only with thrifting can you do that with bright possibilities before you. I went over my budget...oops. I spent an extra $15, oh no! I blame it on getting some shorts for Husband and a few items for Wade. In this post the blouse is the only thing from my holiday shopping trip. I'm way into this color right now. Here's the cost breakdown (I did really good until the shoes...still not bad though!):
Blouse $3.50 Style & Co, thrifted
Jeans $1.99 Harper, thrifted
Jewelry gift
Satchel $1.99 Kitamura, thrifted
Wedges $19.99 Guess, Ross
Total = 27.47

Happy thrifting!