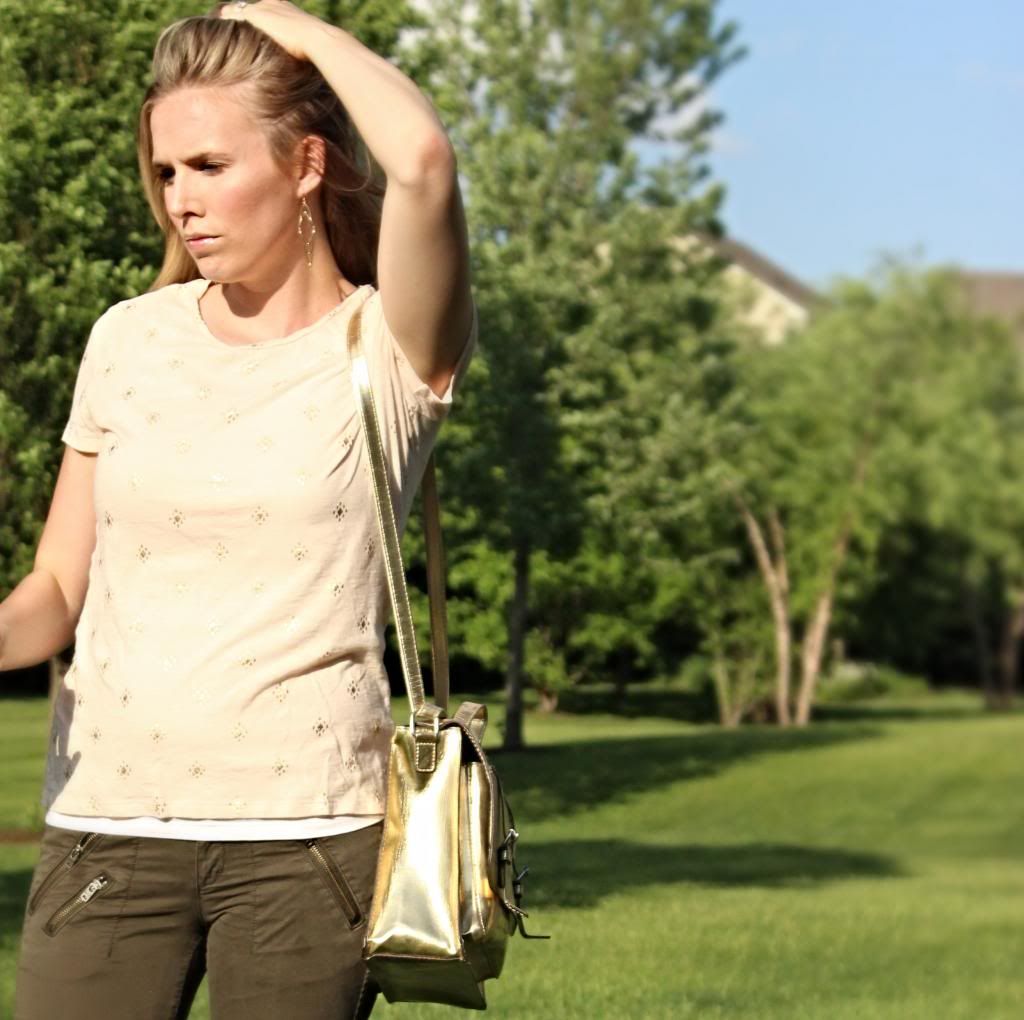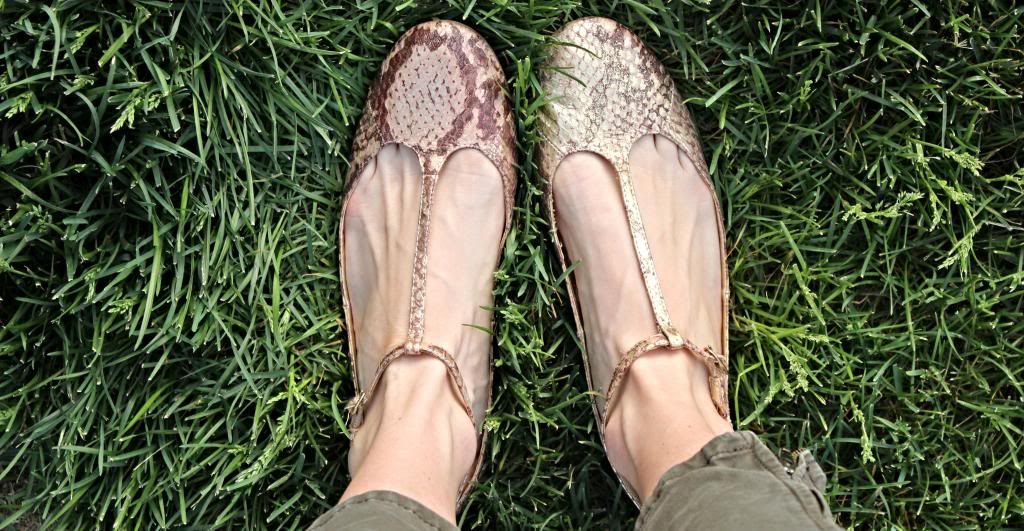 Tee $8 Old Navy, sale
Pants $15 Gap, clearance
Shoes $7 Sam Edelman, thrift
Bag $5 Merona, thrift
Earrings $3 XXI
Total = $38
The thrift stores around me are really starting to bug. They are so over priced. I can find better deals shopping J.Crew clearance. I wish I was exaggerating.
There goes the thrill of the hunt. Going to have to find some new watering holes. Thank goodness it's yard sale season.
I love thrifting, but I don't need it. I mean financially I don't, my psyche might (again, yard sales). But what about individuals who do need it? Growing up we needed it. I remember finding a skirt I wanted but couldn't get because it was $7. What about people in similar situations now? Most people hate the idea of having to shop second hand. I hate the idea of HAVING to get everything second hand. Having it over priced is kicking these people when they're down. I know most thrift stores aren't non-profit anymore, but they don't have to go all corporate america. I just want to buy a cute top for $5! But really, I want the self conscious seventh grader who's family is struggling or the single mom trying to dress for work to be able to afford clothes that they can feel good in.


Thinking about writing a strongly worded letter. Or maybe just a medium worded one. What have you done/do when a business upsets you?
But, in other, happier news:
These are some of my skinniest pre-pregnancy pants! I didn't even have to contort too much to button them up.
My sister told me today that she's coming to visit...this Saturday! Ecstatic. What do I say when she tells me? "Woohoo, you can help me eat my mango's." I'm such a dweeb. Good thing she's flying 1100 miles so I can share my mango's.