Or so I hope.
We've torn apart our house for like the tenth time this year to do another project. Really we should've just torn things up, worked like mad, then put it all together once. That's just too logical. And we're kind of lazy people. Rather, I am. Husband has a lot more energy than me. I function best on a solid 10 hours of sleep.
This week we've brought in the chaos to paint. Really tore apart everything. Nothing was safe. Stella has to take the longest possible route to the door to avoid all the scary things in her path like chairs, ladders and the vacuum.
Here's where we're at (Wade and I have been hiding/avoiding upstairs):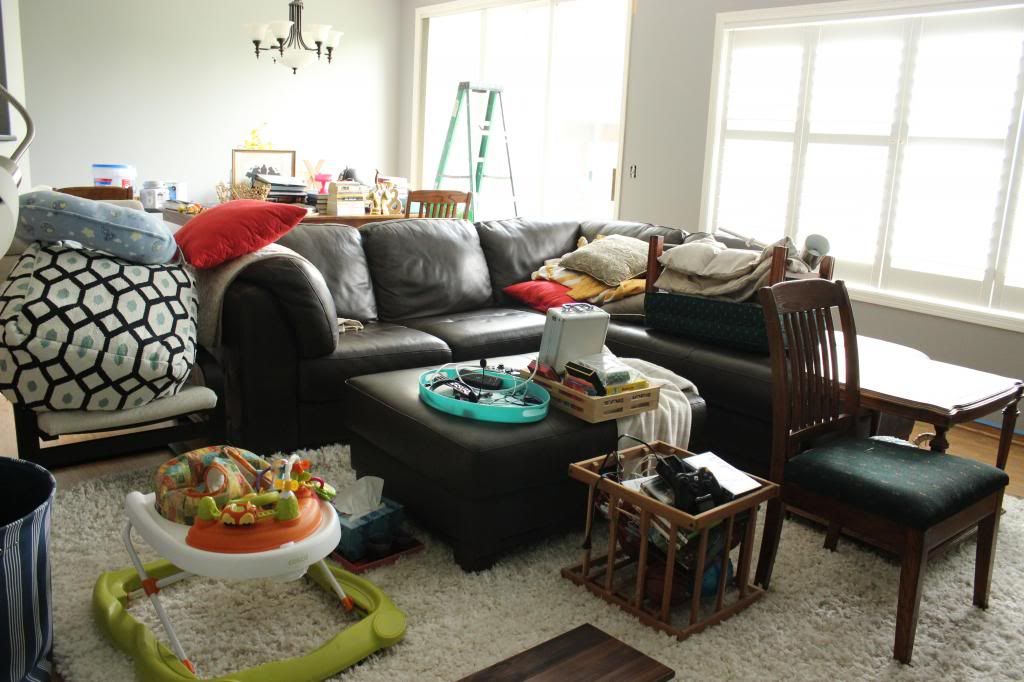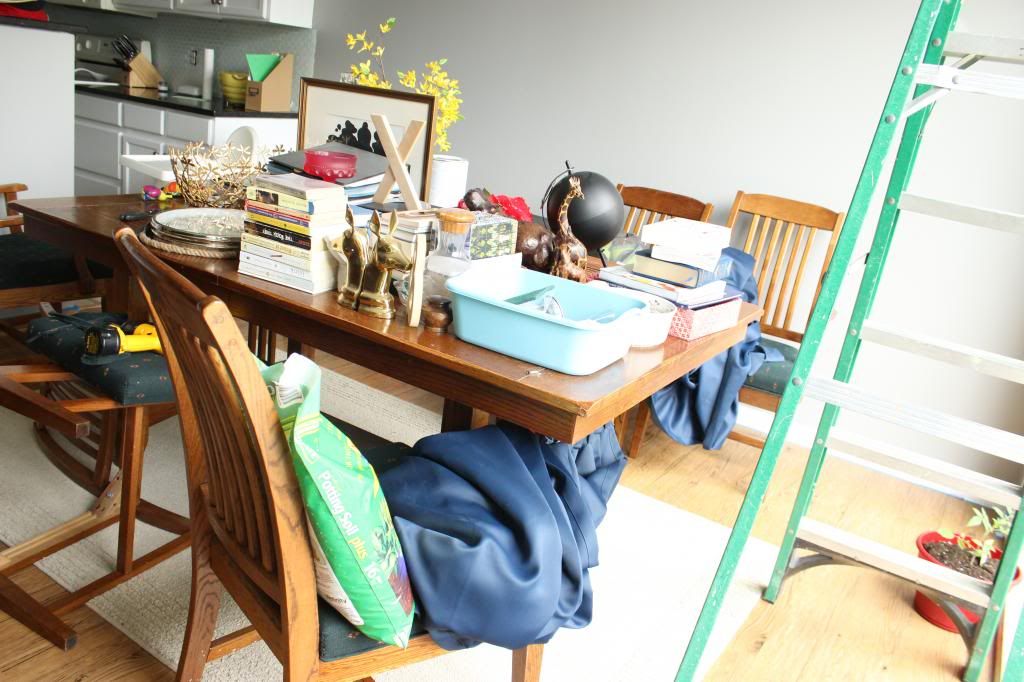 As I piled up everything on our table I thought to myself, "I have such cool stuff!" Glad I like it.
Grey is the HARDEST color to get right. We tried at least eight. Finally thought we had what we wanted, got home and it was terrible. Trying to figure out what to paint with this weird color that I now have a gallon of.
We ended up with Dutch Boy Stonewall Jackson grey. Very happy with it.
Here are some befores for some perspective: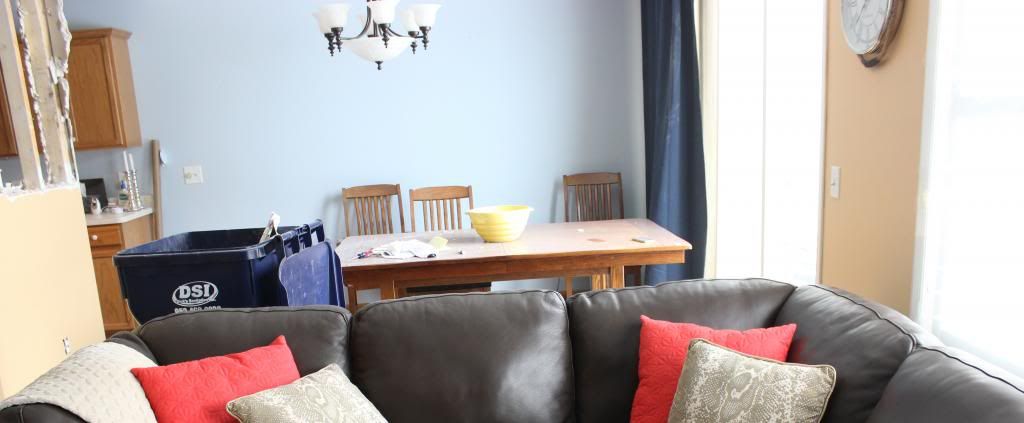 We are so close to being done with the first floor! Just need to finish the back splash. We
might
will tack on a few more little thing, but the overhaul stuff is almost complete!