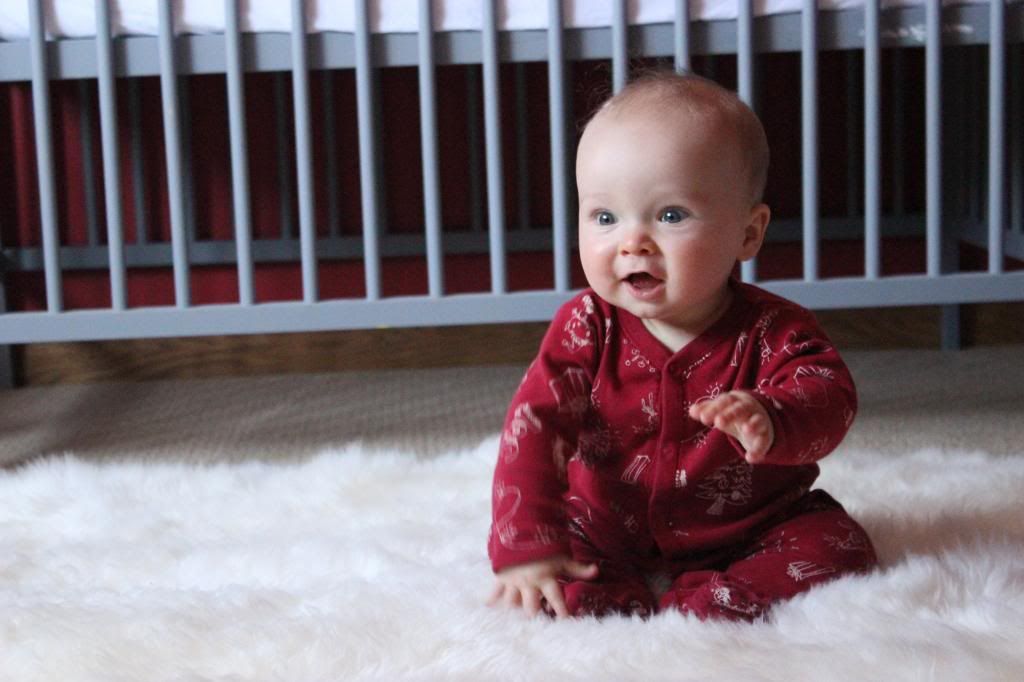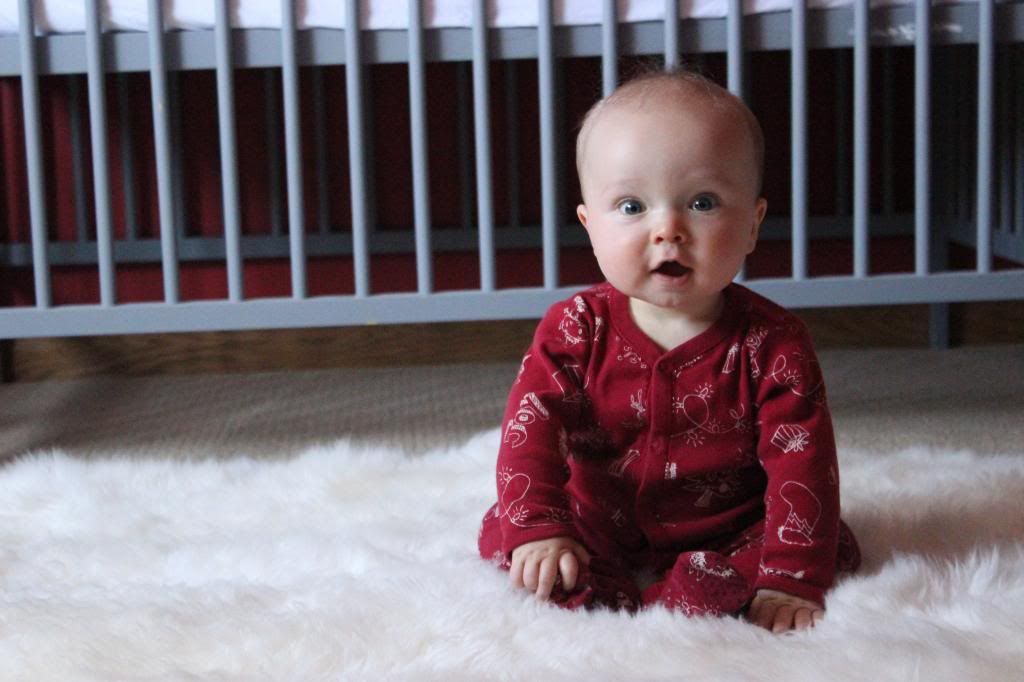 It's been warm here in Minnesota. Finally. But last night was chilly so I went to put Wade in a sleeper. Total fail. He was popping his snaps open or unable to straighten his legs. Naturally this was all going down at bedtime, so Wade was distraught trying to score his last feeding and some snuggles while Husband and I were laughing at at our failed attempts to fit him into clothes a size too small. Our only option was to break out Christmas jammies that I got when Wade was still the size of a lemon in my belly. Before I knew that he would be a giant. Or at least on the beefier side of healthy.
After we put him down Husband and I were talking about how fun Christmas will be this year. Silly pajama's got us all in the spirit. Wade will be too young to remember, but I'm excited to watch him and create sweet memories for me to cherish. His excitement on Christmas morning. His awe at the lights. His wonder as he tries holiday treats. And to see him cry on Santa's lap. All part of it.
This morning with Wade still in pajamas (which is pretty normal...he stays in them until there's a major spill, leak through or it's too hot) I went to get a Dr.Pepper and it sure felt like Christmas!