I love this room. Which is good because I still visit one to two times a night. Sometimes three, if I'm weak.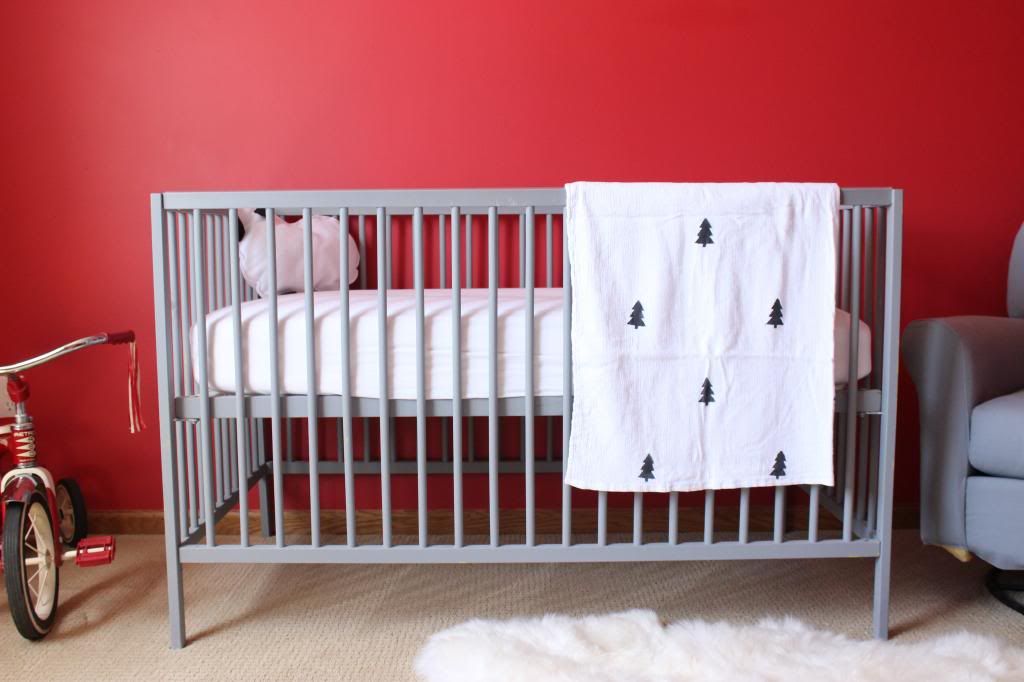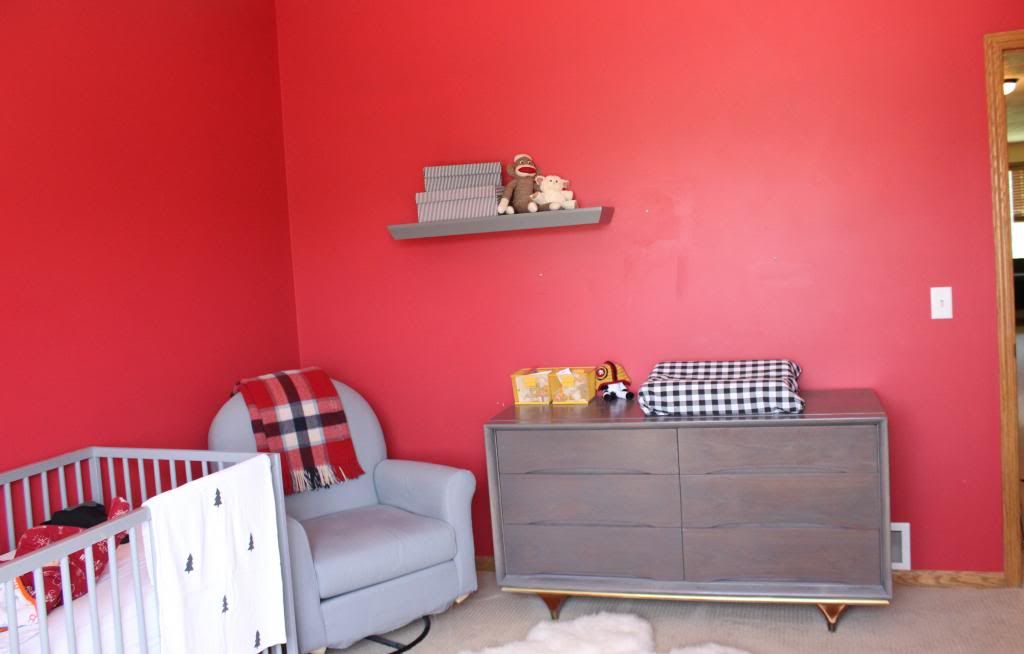 I love this room because I created it. Not just created, but figured out how to create each piece as I did it. I voyaged into new territory as I sanded and stained the dresser (which I never finished the legs! Pretend you don't see that.). And as I painted the crib I found on craiglist. Expanded my sewing ability as I made
blankets, a sheep pillow
and my changing table cover. Even made up how to create
swaddler blankets
the way I wanted (including creating the stencil). Pretended I could create art as I turned a weird deer picture into the paper airplane picture. I covered shoe boxes for (cute) storage. Taught myself how to
felt to make a mobile
(that Stella got to, so it's in my repair bag, not pictured).
Recovered a chair
(well...watched my mom recover it - I still need to put the skirt on, mom will be so disappointed, haha!). Each item I worked on made me so excited to meet my little man. It was so fulfilling and fitting to learn and create new things as I prepared for the venture of being a mommy.
I have a few other things that I want to add to the walls - to help break up the expanse of red. I was going to paint but Wade loves his walls, he always turns to touch them. Or maybe (more likely) he just likes touching and exploring everything he can, and this is the only place he's close enough. But turns out I kind of like this room being entirely unlike the rest of our house.