Moving things around is such a wonderful way to give life to your house, without spending a dime.
I refinished this dresser last summer (while pregnant - always need to throw that tidbit in there). It served as Wade's changing table, but we never used the drawers because they didn't pull in and out easily. Some of the guide tracks are broken, but even the unbroken ones are awkward. Oh, and they have an odd smell I haven't been able to distinguish, despite my best efforts. The drawers are impractical for daily use, especially for a little boy. And it's been months since I've changed him on this.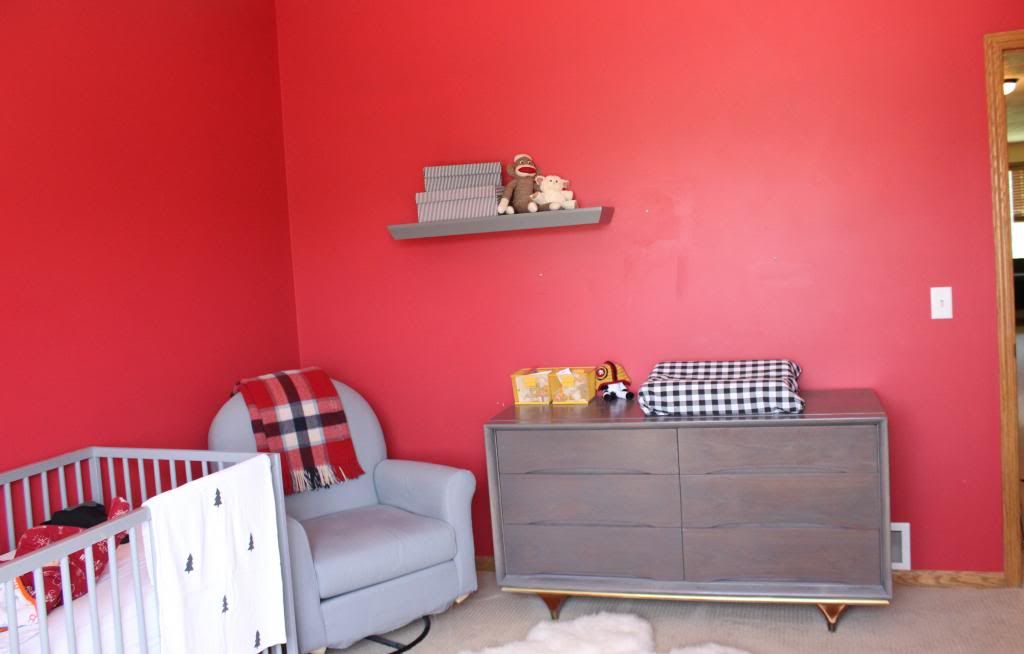 So I moved it into our (ramshackle) spare room to put my craft supplies in it. It's perfect storage and finally gets my stuff out of boxes and off the floor. I was going to leave a few of the drawers clear for guests, but I would feel so terrible if the clothes they brought smelled weird. So I put a hanging organizer in the closet for guests instead. This is making the room look way less...ramshackle. Course having a bed would help too. Working on that. I found some that I really like on Craiglist, but people keeping swooping in and snagging them. So now I'm consistently stalking, hopefully that'll pay off soon.
Really, really, loving how this dresser looks in here. The grey looks wonderful against this green. I've got some preliminary plans for this room, but now that this dresser is here, I feel a little less motivated cause it looks good.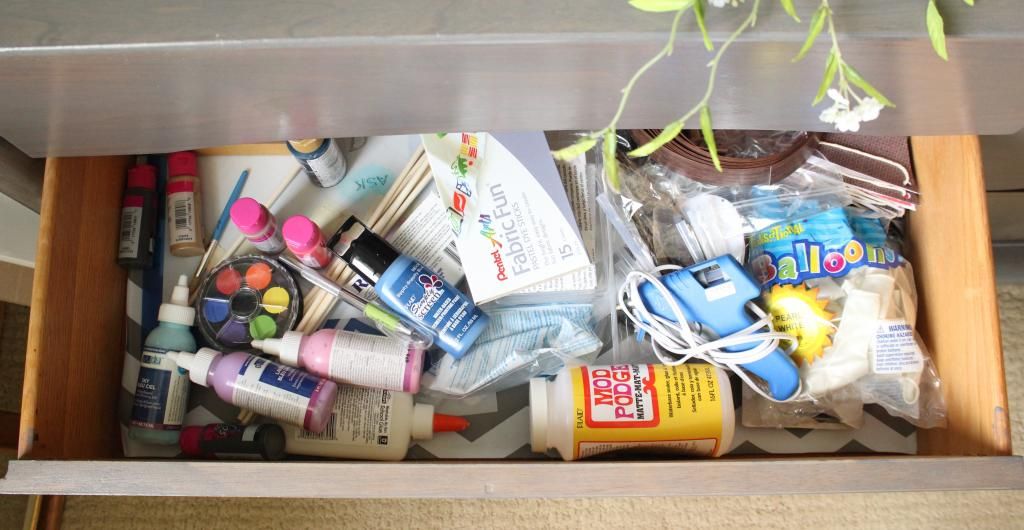 So, what did I do in the space where the dresser was?!? This splendid shelving contraption was left here by the previous owners.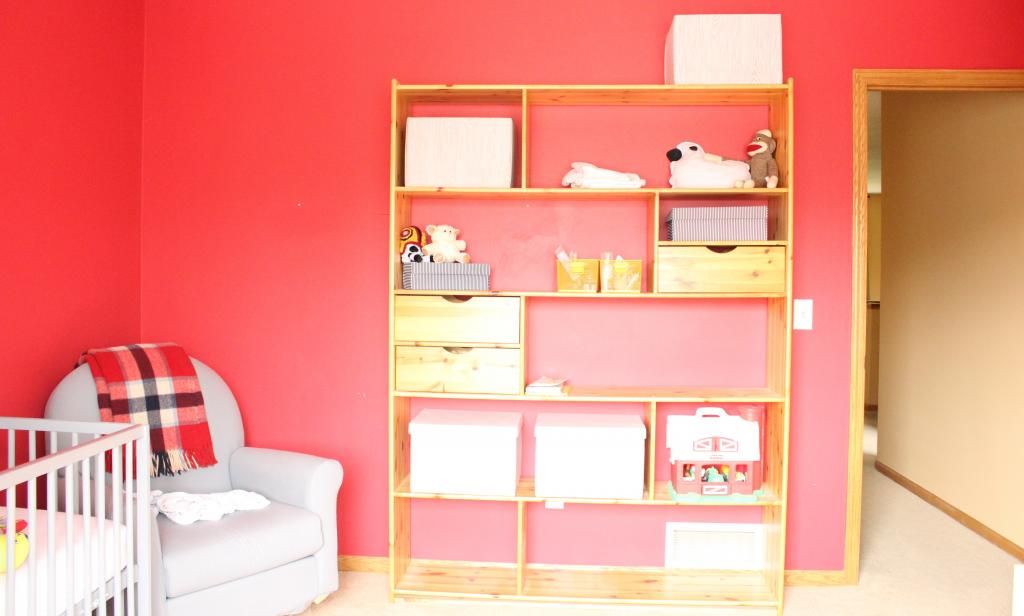 I love it. I have loved it since our first walk through. I've been trying to decide where I could put it since we moved in. It was in Wade's closet, but now I've turned his closet back into a closet (aka: a place to store all the outgrown baby stuff that I can hide behind closed doors) and pulled this to where the dresser used to be. Love it. This space just looks so much better. And now I need to (get to!) decorate this too. This has also spurred so ideas for this room. Cause heaven forbid I just leave something alone.
That was my little afternoon activity. Really enjoying the switch, freshens up both rooms and provides more practical storage in both spaces.