Wade here.
I love these glasses - they're a toy that mom puts right on my face.
This month I've been playing and discovering and getting my hands on everything I can.
I'm still playing with this same play gym, this thing has gotten it's use. I'm using it differently - now it's my standing post.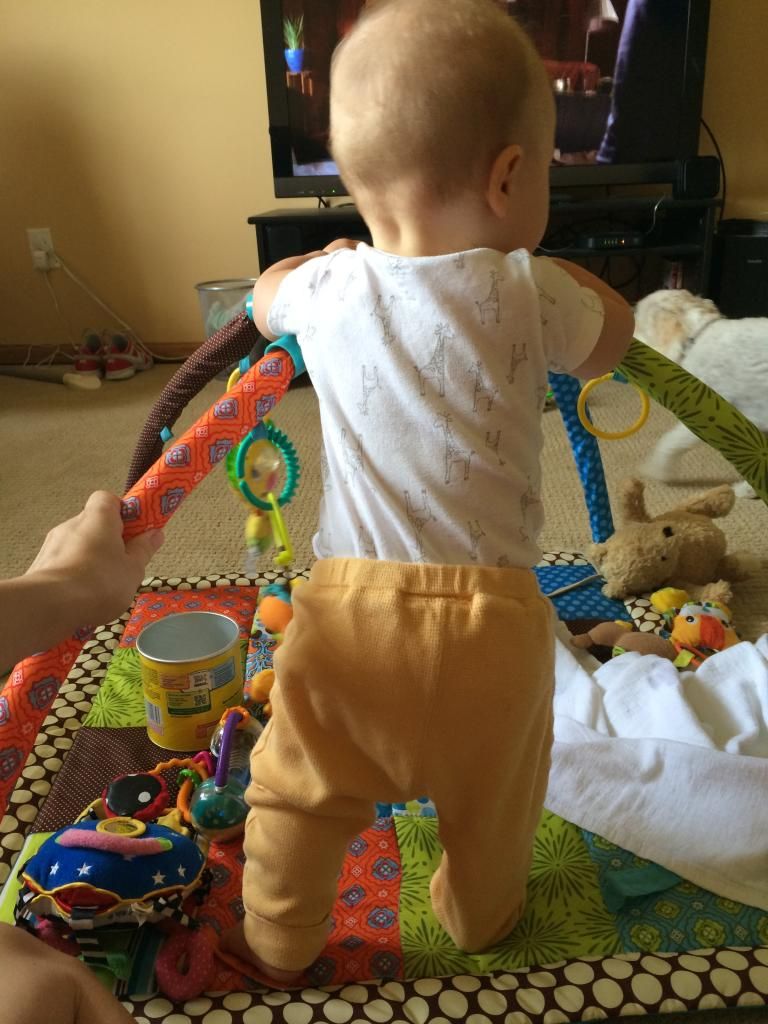 Or sometimes I like to use my feet to push it around.
And one time this happened: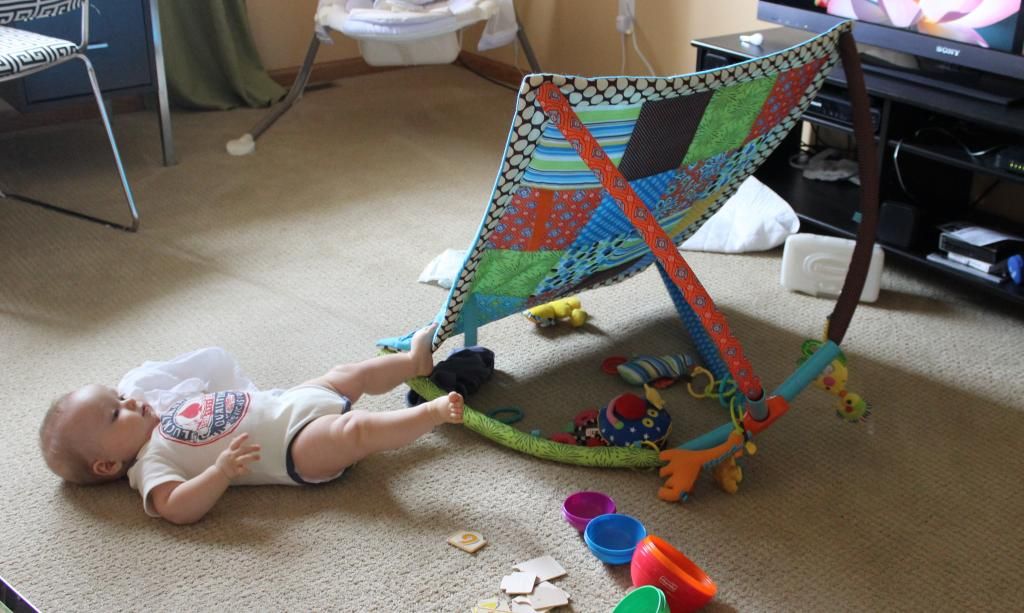 This is my favorite toy. It's a food tin - makes the best drum. Stella and I keep stealing it back from one another.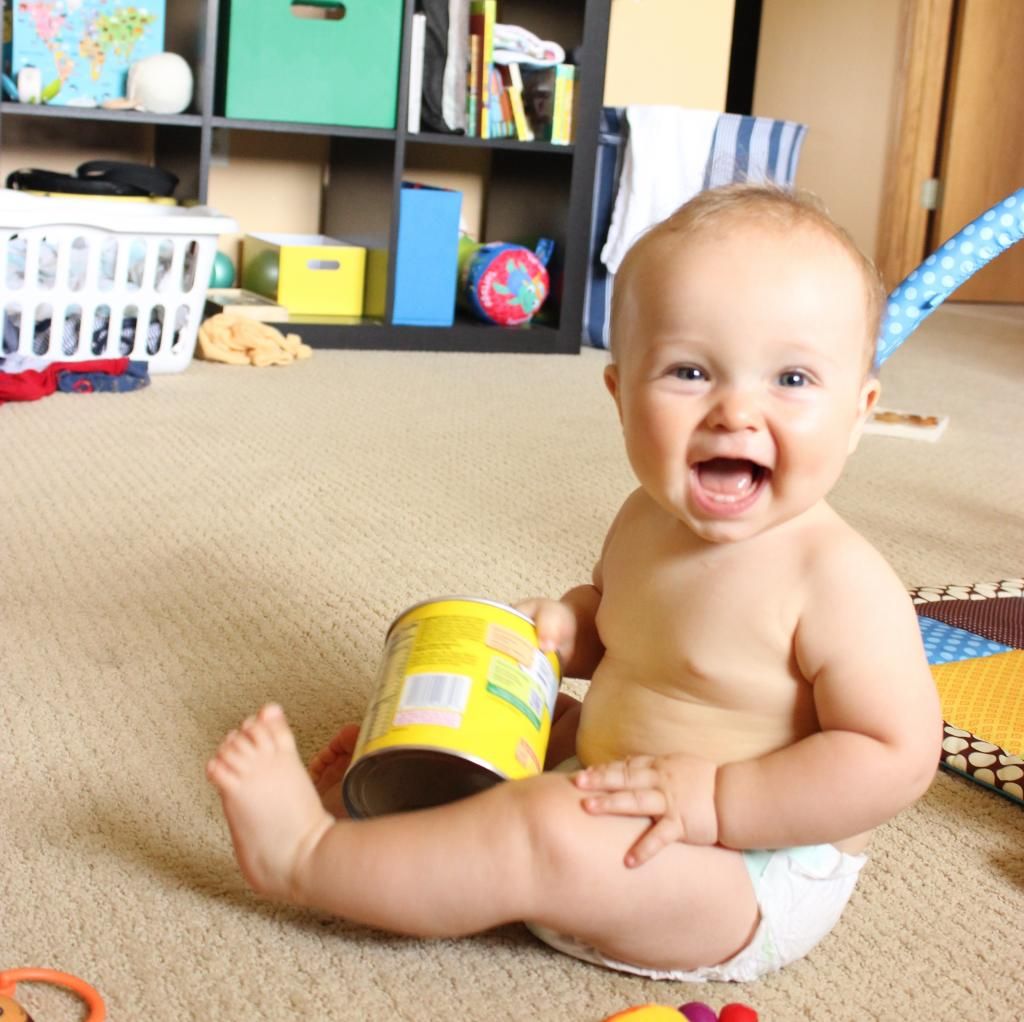 I love my tower bowls too. Mom stacks them up a hundred times a day for me to knock down. She would be so bored without me.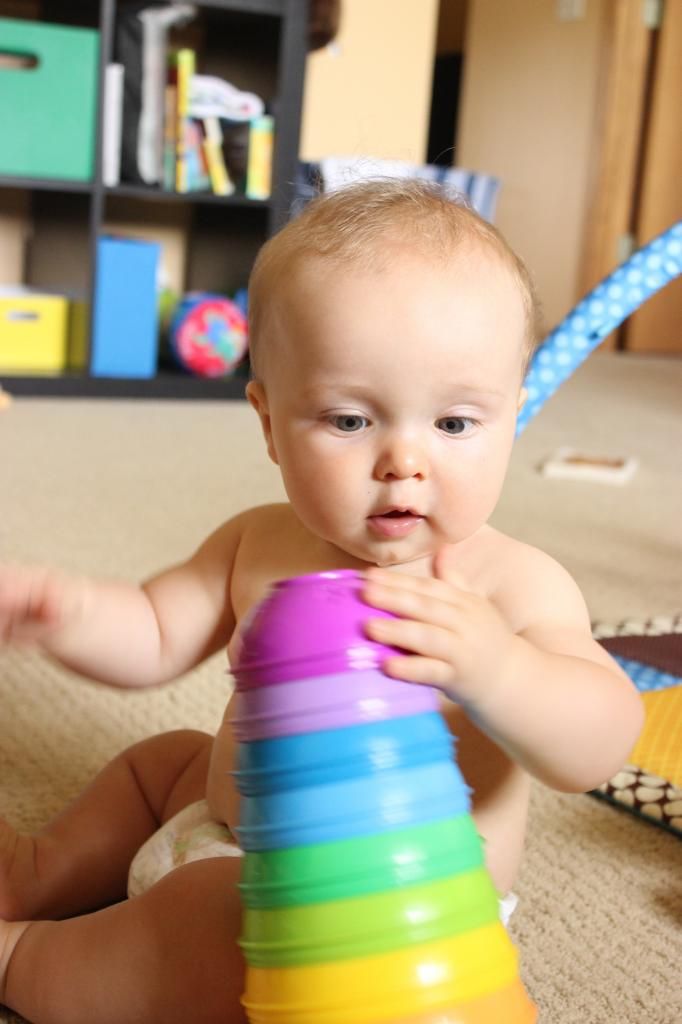 I finally grabbed my car window butterfly. Now whenever I'm in the car I keep a hand on it. Sometimes two.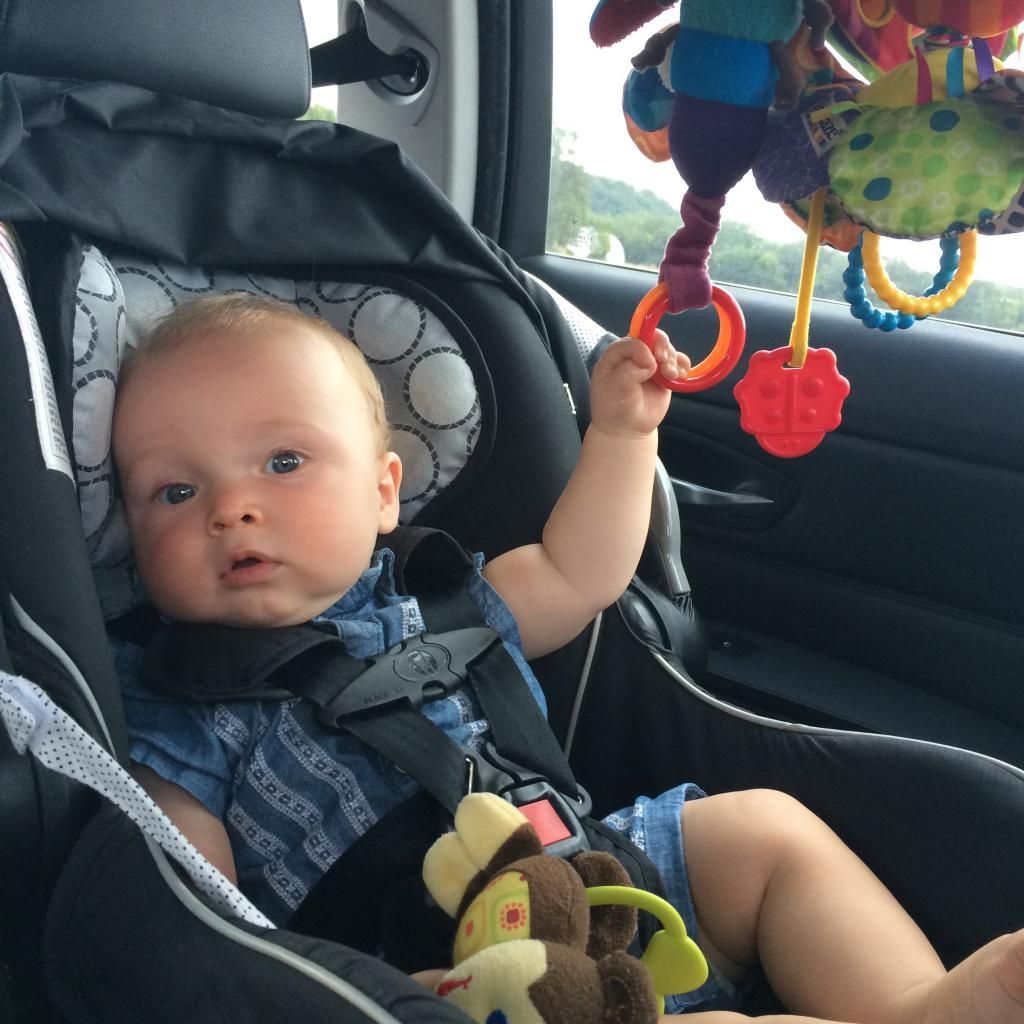 And I got my hands on a strainer during a bath.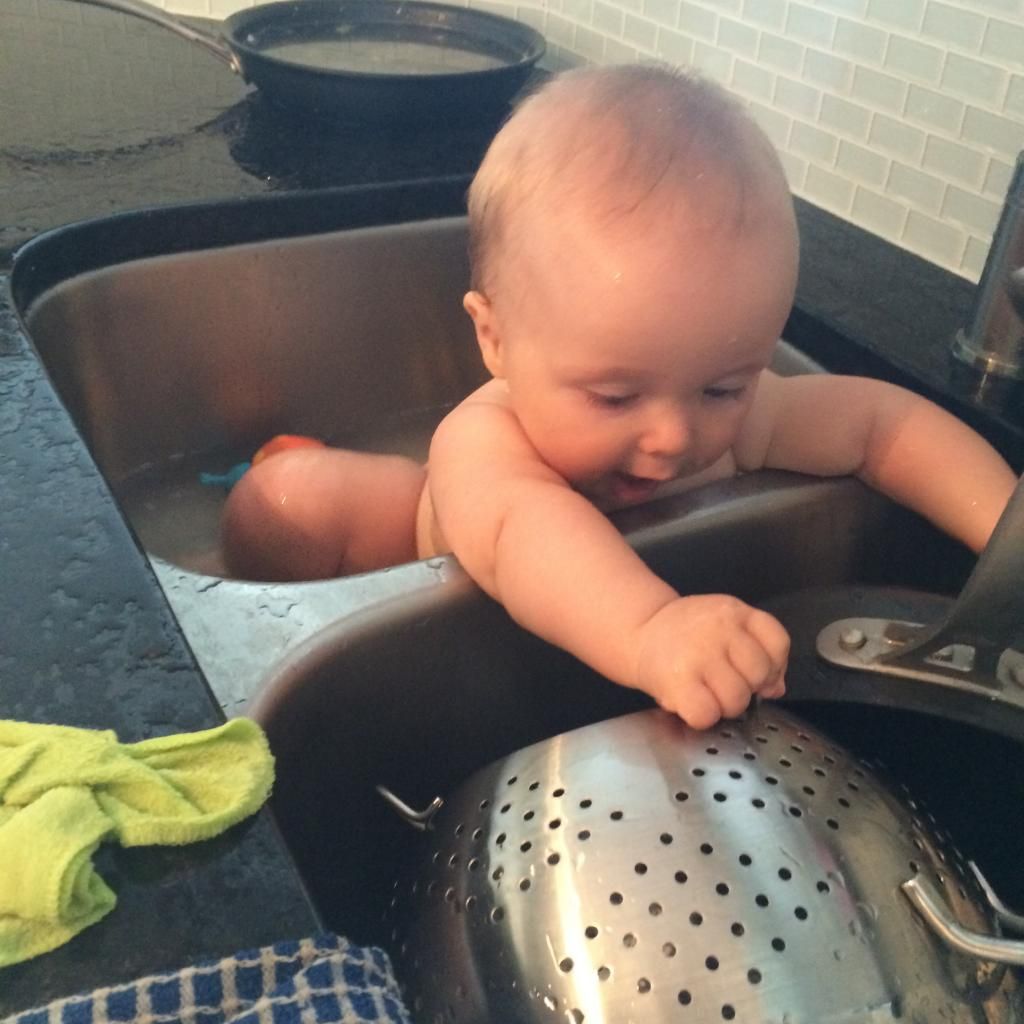 And my diapers. I pull these out a few times a day.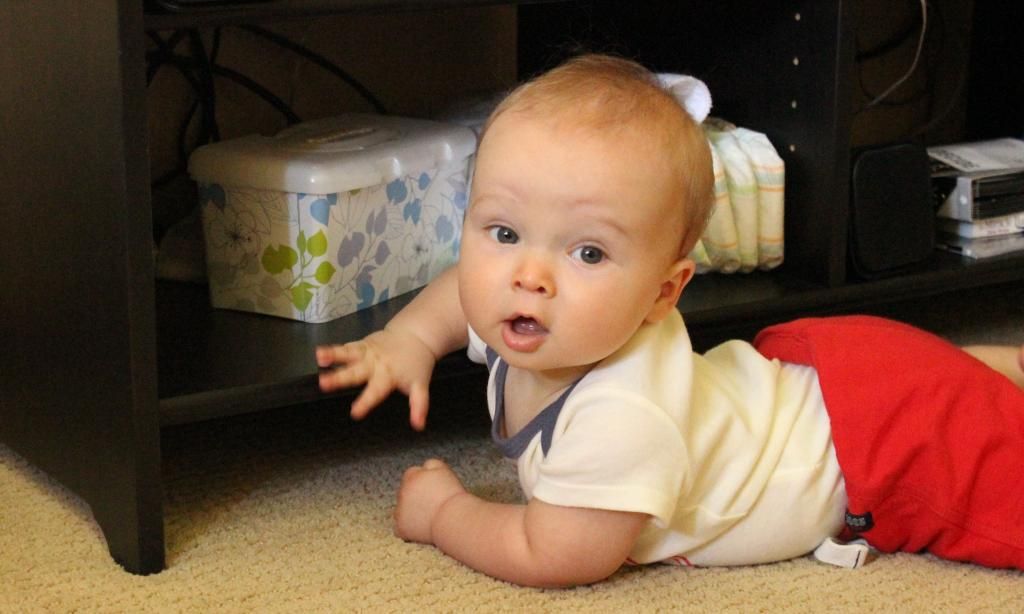 And I played with the vacuum.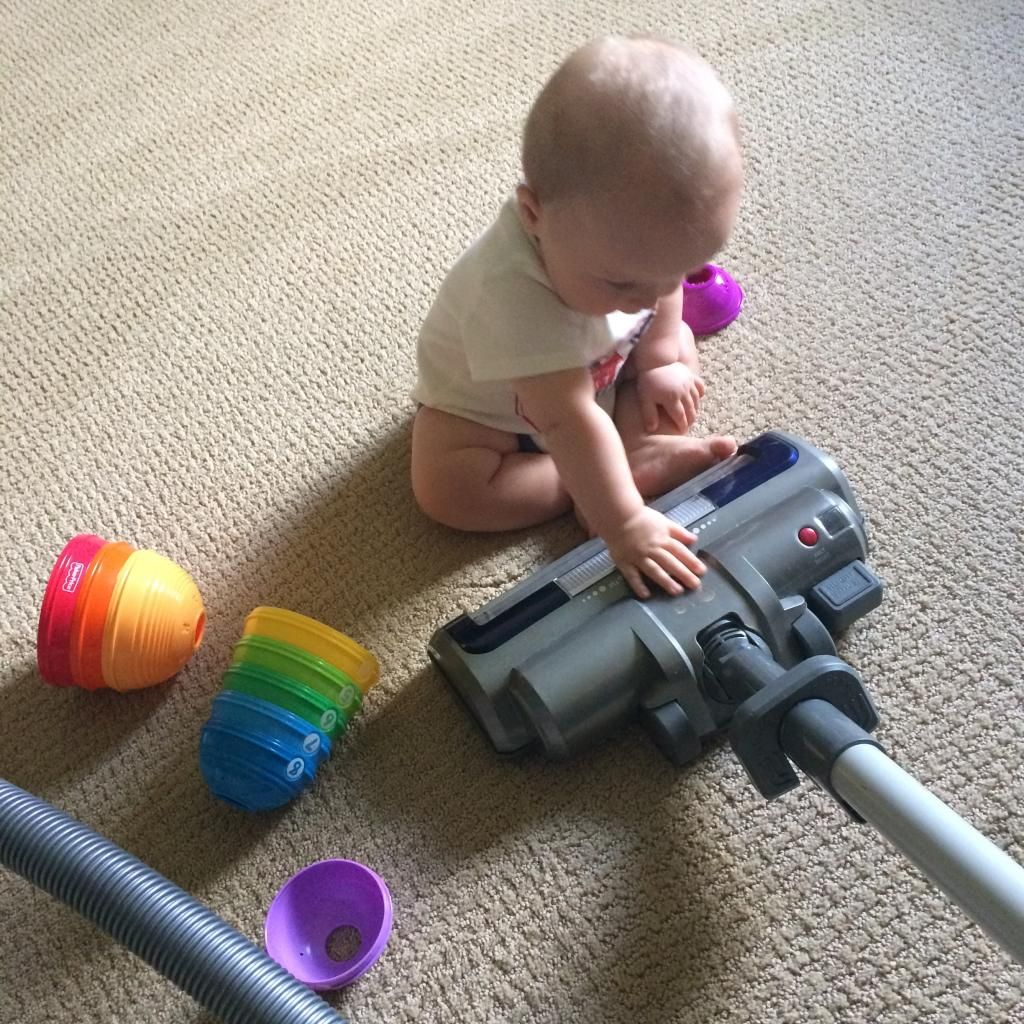 So many toys!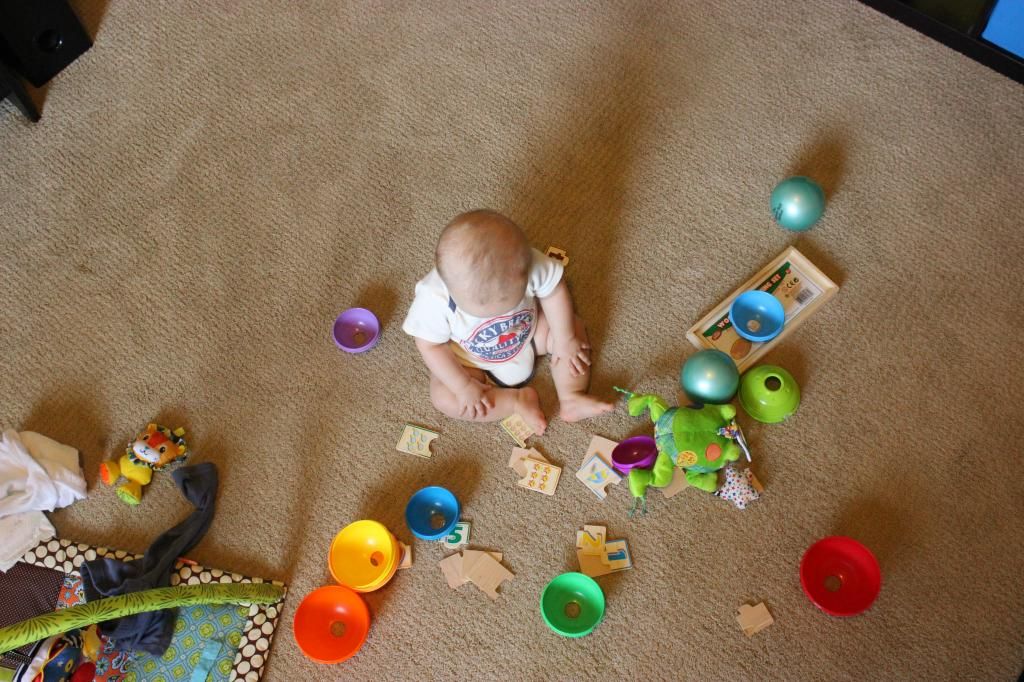 This is how mom and I get ready in the morning: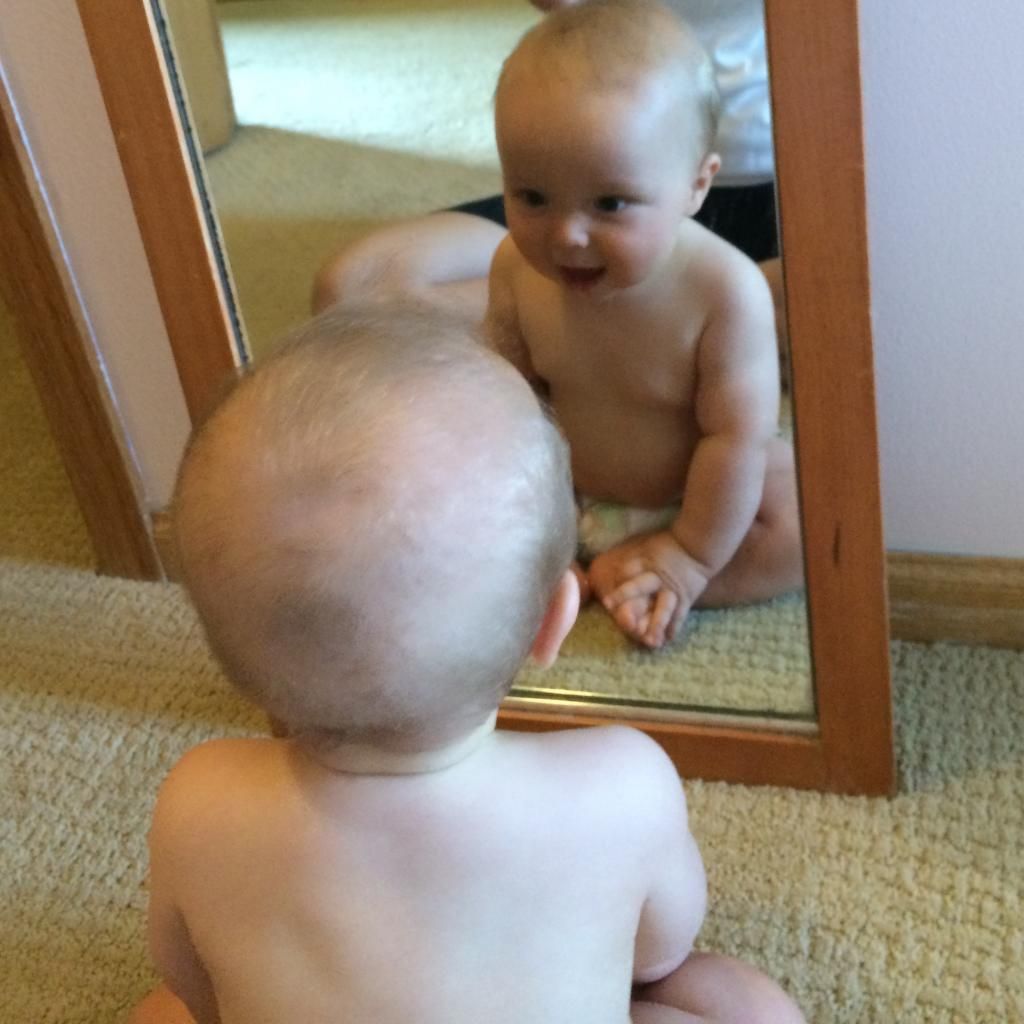 I've started riding in the cart - which helps me make even more friends at the grocery store.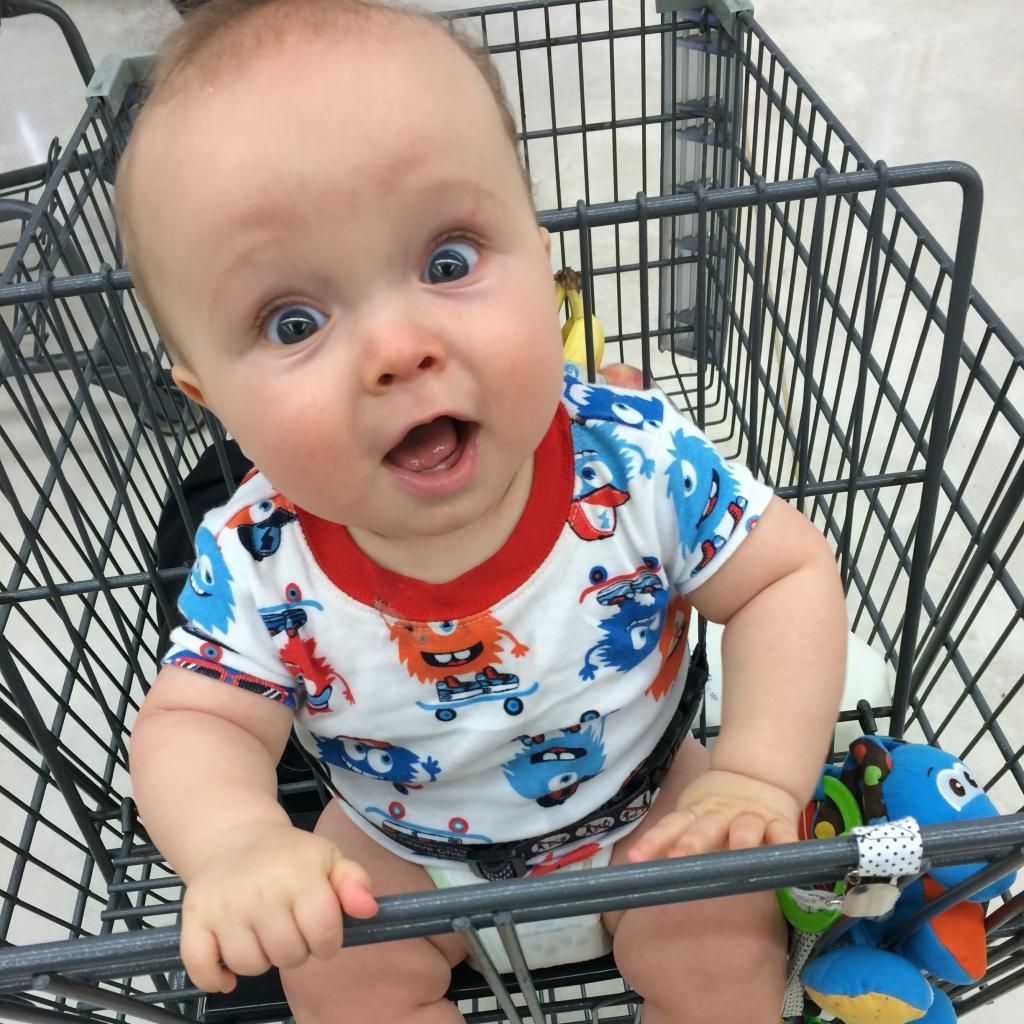 We went on a road trip this month so mom let me bring along some toys that I usually only play with at home. This is my frog piano - I liked to kick it to the end of my car seat, where mom couldn't take it from me, and play it with my feet.
I'm still working on crawling. Not there yet, but I can still move around pretty good. Good enough that Dad can't keep up.
And good enough that I keep getting stuck:
Mom had to use some vaseline one time - that was not cool! Other than that I love my crib. I get to wiggle and move and screech to my hearts content.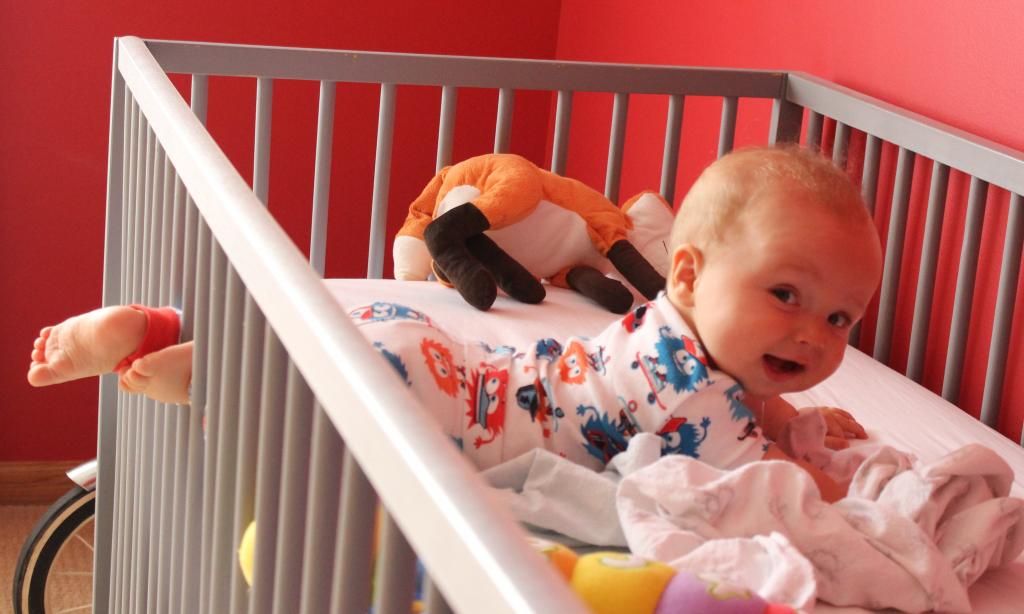 When I do finally fall sleep I love snuggling my blankets.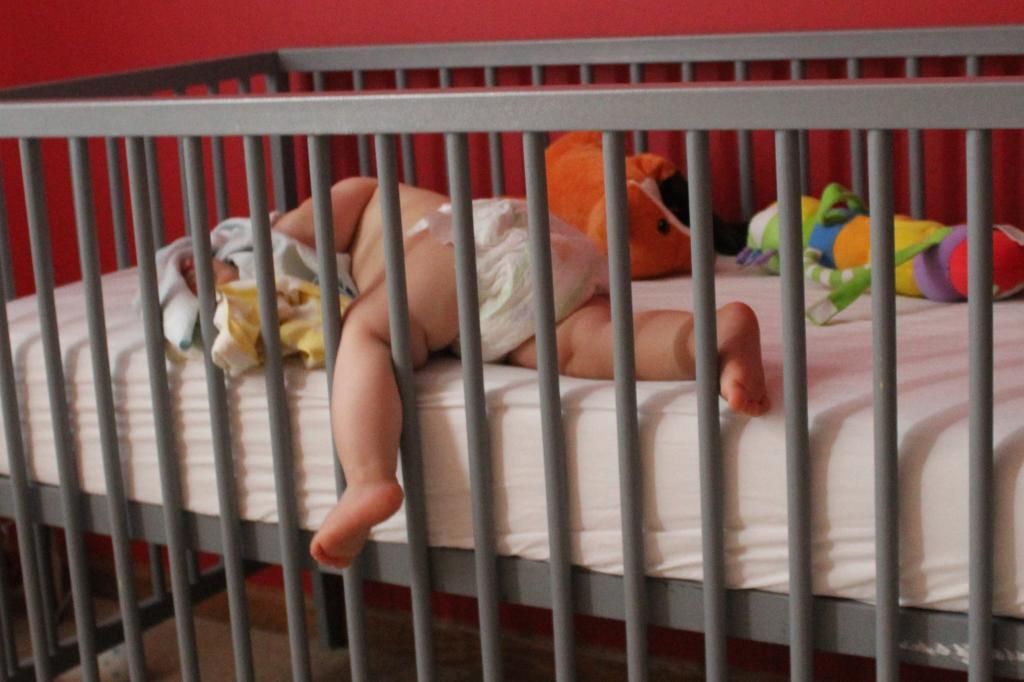 We went to the county fair to celebrate today. All the animals were just lying around, so I entertained myself with the tag on my stroller - I'm getting big enough to finally reach it. And mom let me try cotton candy - now that's celebrating! Maybe I'll finish my day off celebrating by sleeping through the night...
Naw, mom would miss me too much if she didn't see me all night.