I'm 10 months today! I saw the end to my first summer and am now entering my very first fall. I love fall. There are so many pretty colors and leaves to try. Just so you know, every color of leaf doesn't taste good. No matter how many times you try it.
This month I went to Utah and got to see lots of mom's family and make them all fall in love with me. There was lots of grass to explore in. This is where I first began my leaf tasting.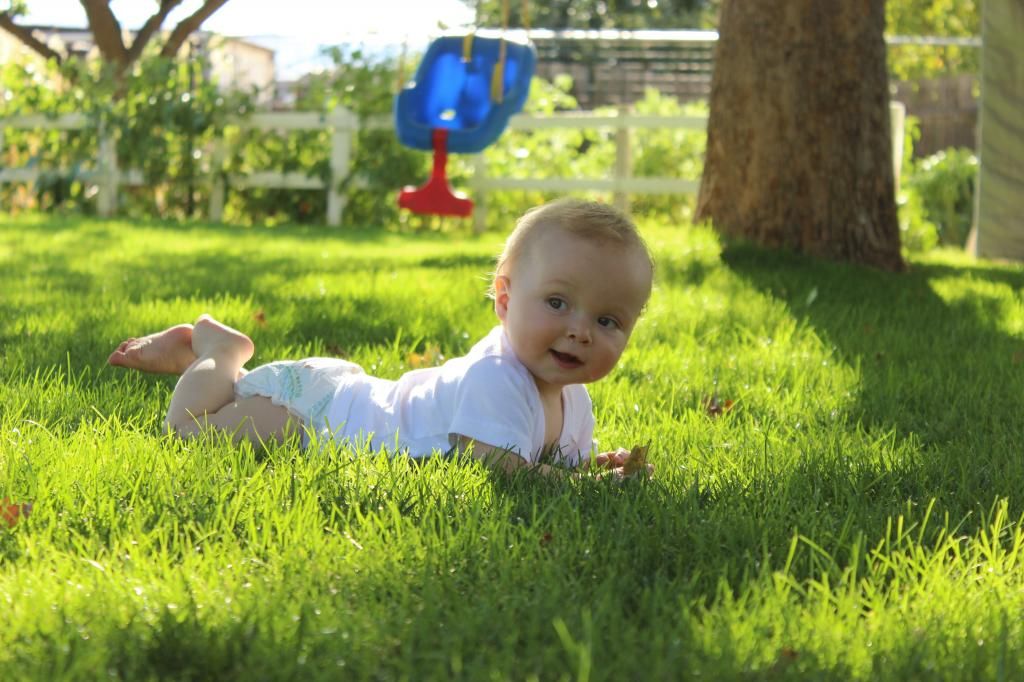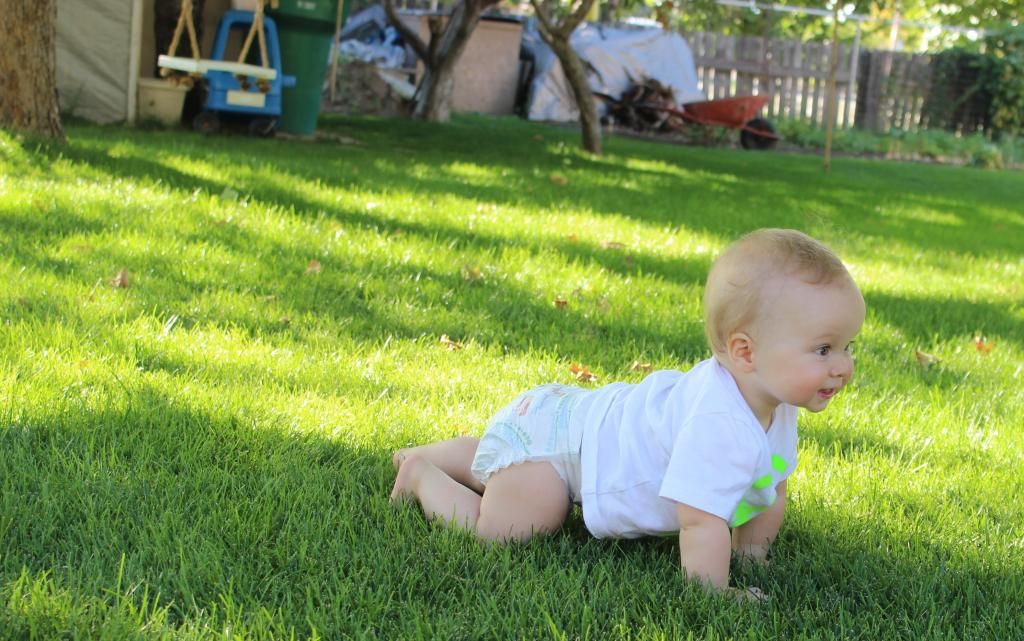 And I began getting up on my knees to crawl ...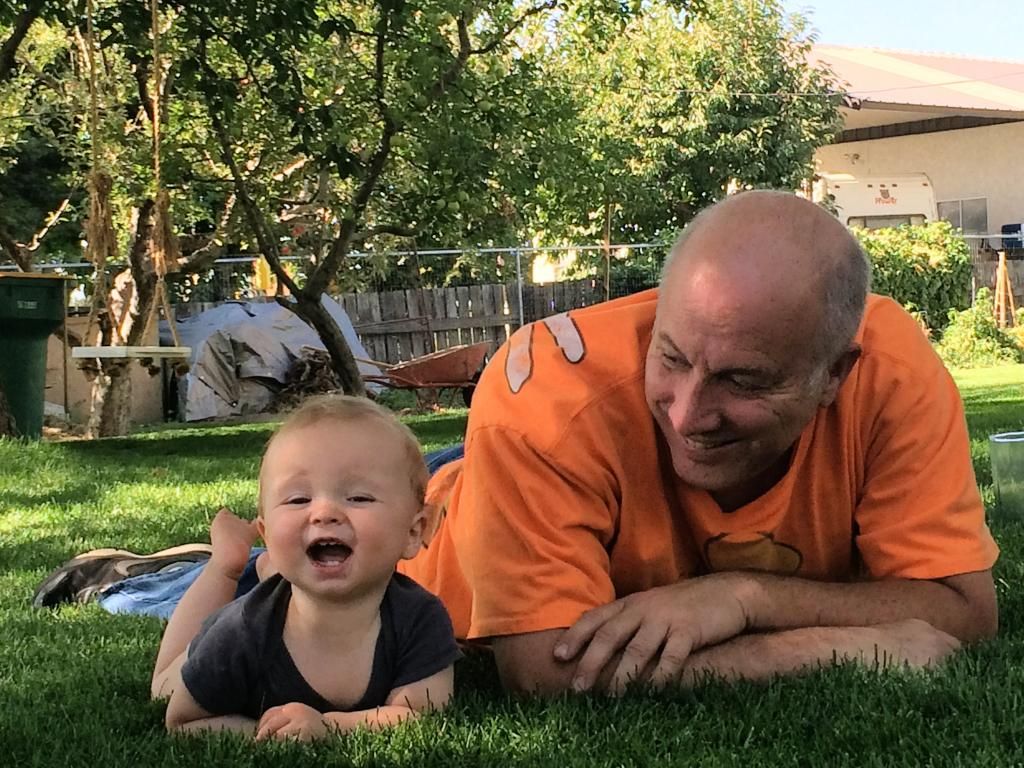 Over to see Papa Billa! We hung out on our tummies a whole bunch. And he pushed me in the swing and gave me some Pepsi.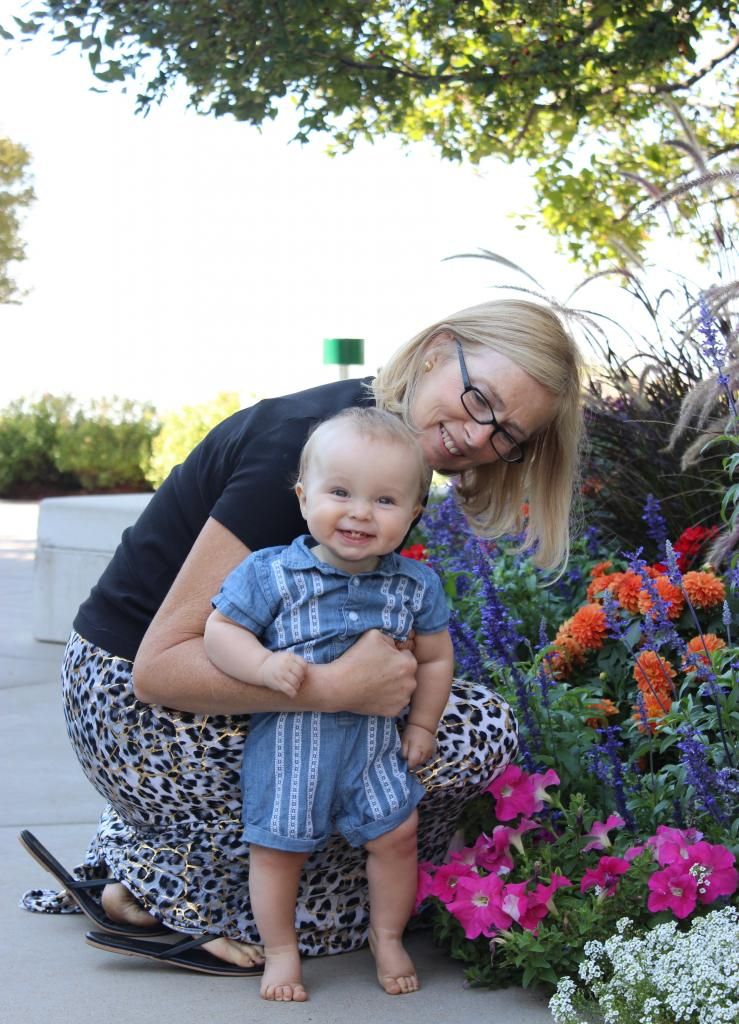 I also had lots of fun with Grandma. She showed me flowers and took me on walks and let me play with her dogs.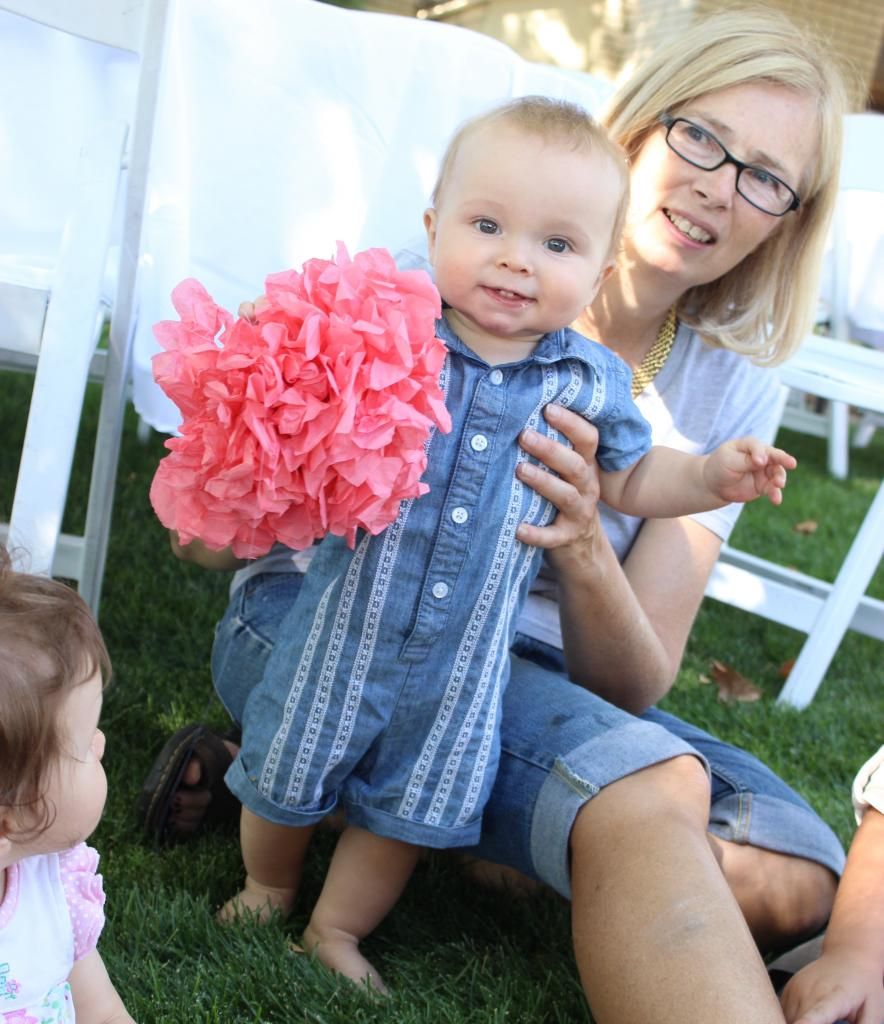 And she let me play with/destroy this wedding decoration.
Then Elsie, my second removed ...something cousin, and I both got a pom pom to play with. I think we made the wedding cuter than if these were just hung up.
Later I went to Elsie's house and we had fun playing together. She had these really cool beads that we both played with for a long time. Elsie is two weeks older than me, but I'm a lot bigger. I wish I lived near her so we could play more. She's my first friend.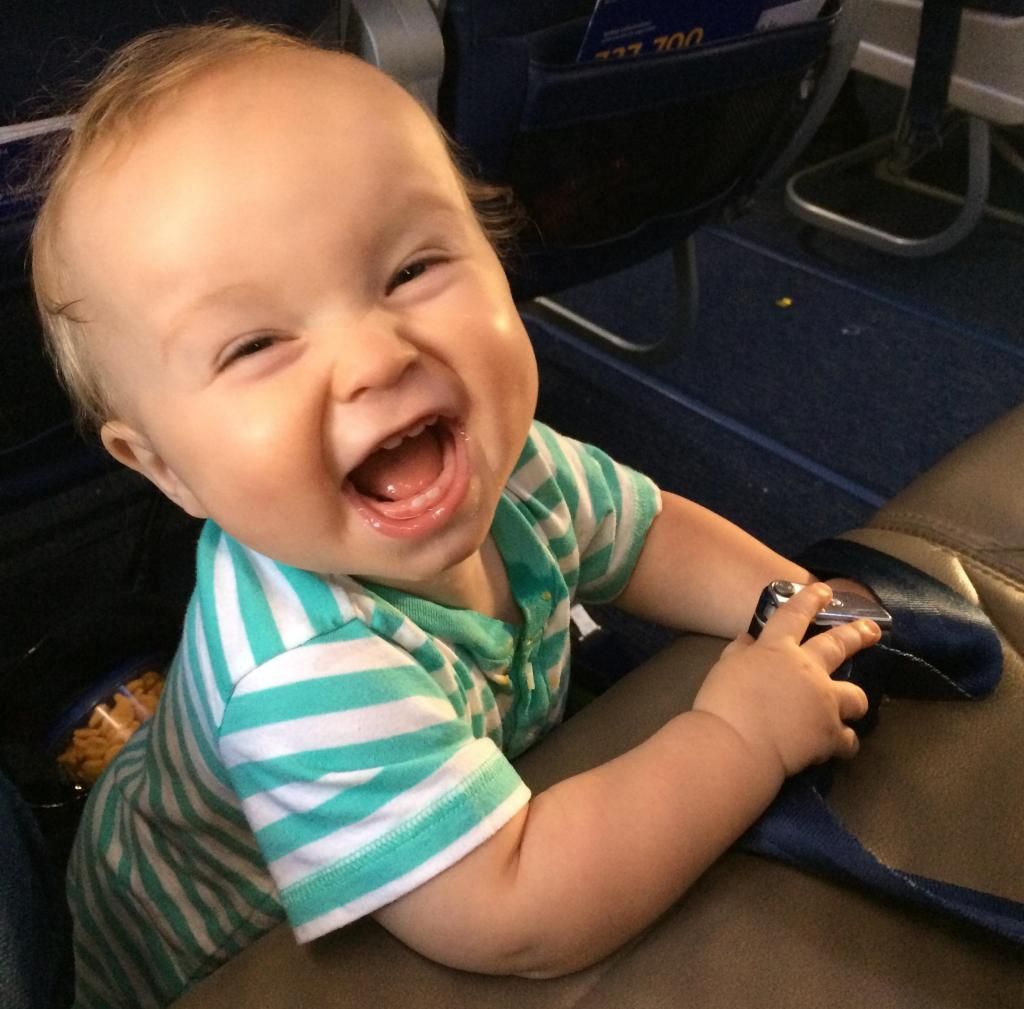 Then mom and I flew home. I slept for 20 minutes between our two flights, even though it was way passed my bedtime. There was just so much fun stuff to look at and do!
After being gone for a week I had a whole new set of skills and I showed mom all the cool things I could get into! All this stuff she was hiding from me!
Like now I can reach the cords to the sound system and get to the internet monitor.
And I got into this basket all by myself. But I couldn't get back out....I didn't think that one all the way through.
And just yesterday mom ran up to get some socks and I showed her that I could get up the stairs too!
And I can stand in my crib. But sometimes I get so tired and forget how to get down. So I scream and yell until mom comes in and lays me down. But sometimes I just get back up again cause it's such a fun trick.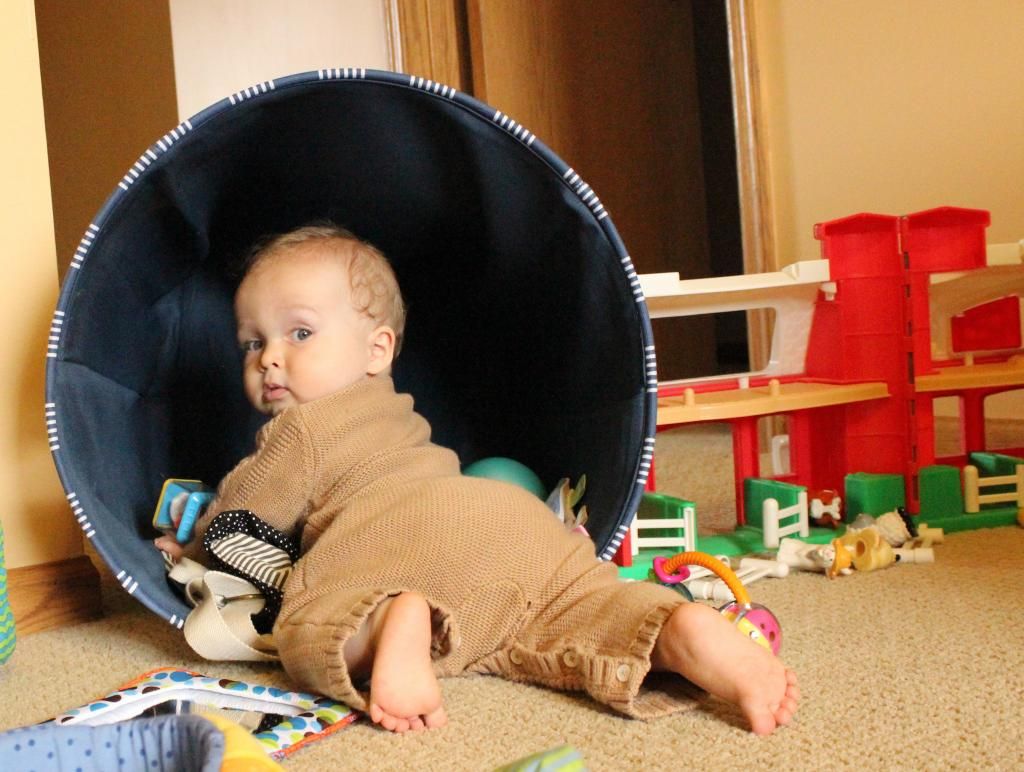 I still like playing with my toys. This is my toy bin that mom lets me discover things in. She also puts her measuring cups and spoons in a box in the kitchen for me to play with. Those are so much fun! She says I create so many more dishes for her, but a boys got to play! A good trick to get new toys is to grab something at the store and suck on the tag before mom notices. She gets too embarrassed to put the soggy tagged item back and buys it for me.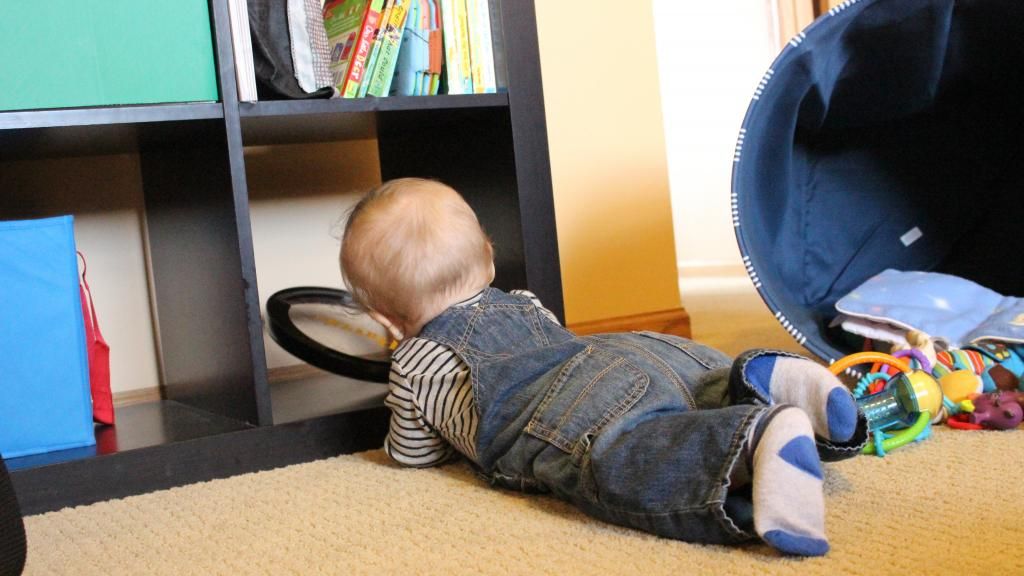 Besides the cooking utensils, this is my favorite toy. It's the lid to my drum. I put it up on it's side and spins as it fall down. I do this over and over and over again. I try to make my bowls do it, but they won't, which is super frustrating.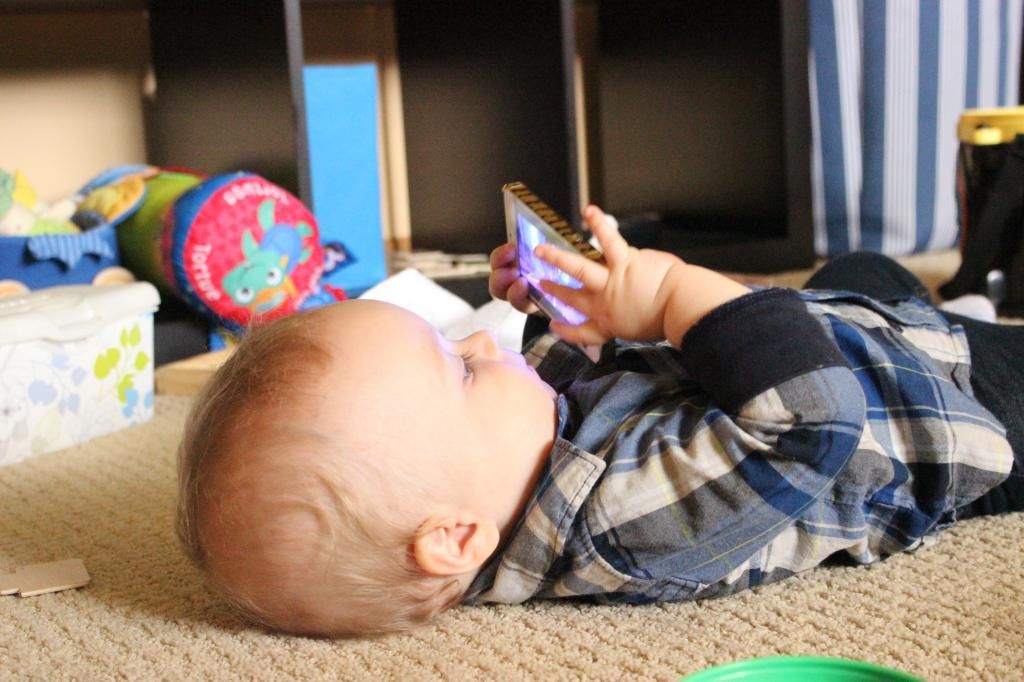 This is how diaper changes go now. Before I would get really annoyed cause mom would change my diaper when I didn't even need it - it was just poop! I would try to get to my toys to keep playing but she'd pull me back. I'd try to roll and wiggle away from her, but she'd pin me down. It was serisouly traumatic. And she thought I needed a new diaper a few times a day! Ridiculous. But then she started letting me watch her phone. Things are smoother now. I really like video's of Disney songs. Let It Go, Bare Necessities and I'm Gonna a Mighty King are my favorites.
And sometimes she'll let me watch part of a movie. Name this movie...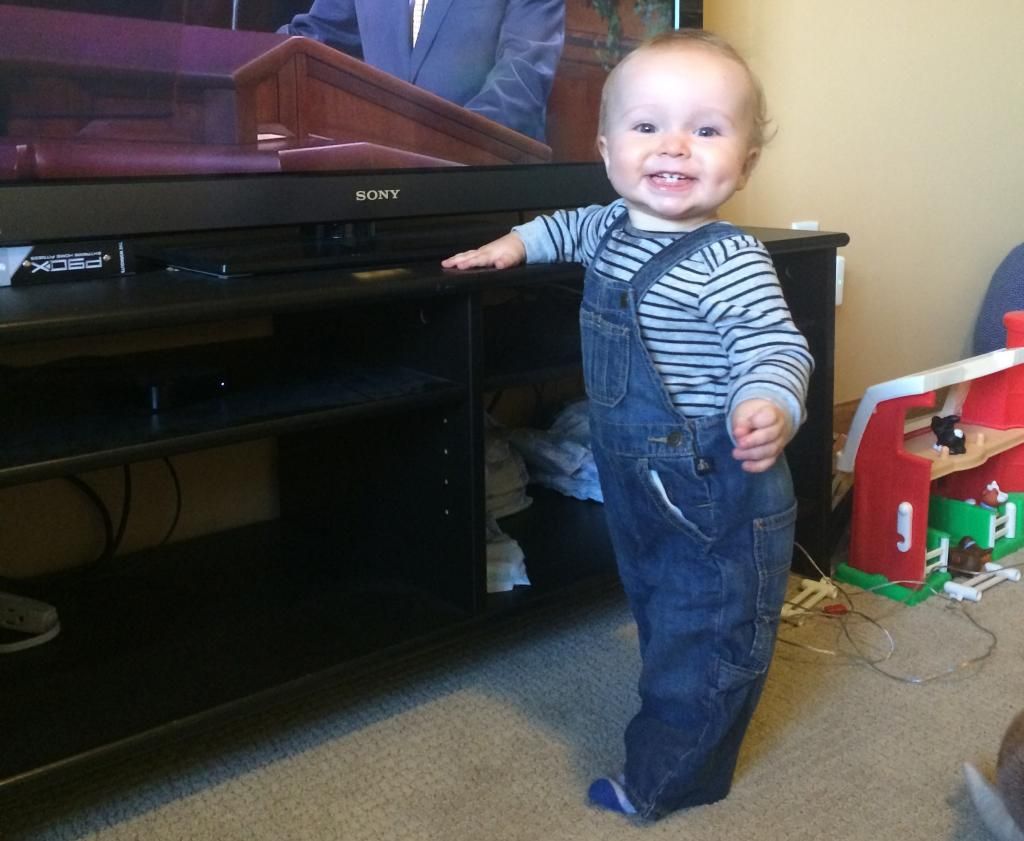 And I watched LDS General Conference with mom! I liked touching the speakers faces.
I've been doing so much! I'm also old enough to like the play ground. It's already pretty chilly here, so mom and I met up with dad for lunch and went to the McDonald's playplace!
September has been my favorite month, I can do so much now. Life is super fun. See you next month!