Ahh, the master bath. This room has definitely gone unloved and gone downhill since we moved in. But it's the bathroom we use 85% of the time. Smart on our part.
It doesn't help that it was ridiculous when we moved in. The baseboards are pink. Pretty sure they painted it pink at some point, accidentally got paint on the baseboards so they just painted them pink. Seriously, these people were the worst painters! And I'm a bad painter. But there is paint on all of the woodwork in our house.
But don't worry, we've managed to make this room look even worse. When I painted Wade's room I used what was left on my roller and in my paint tray to splash some paint on this wall. Y'know, with the intent to finish it that week. Well, 4 months later. Oops.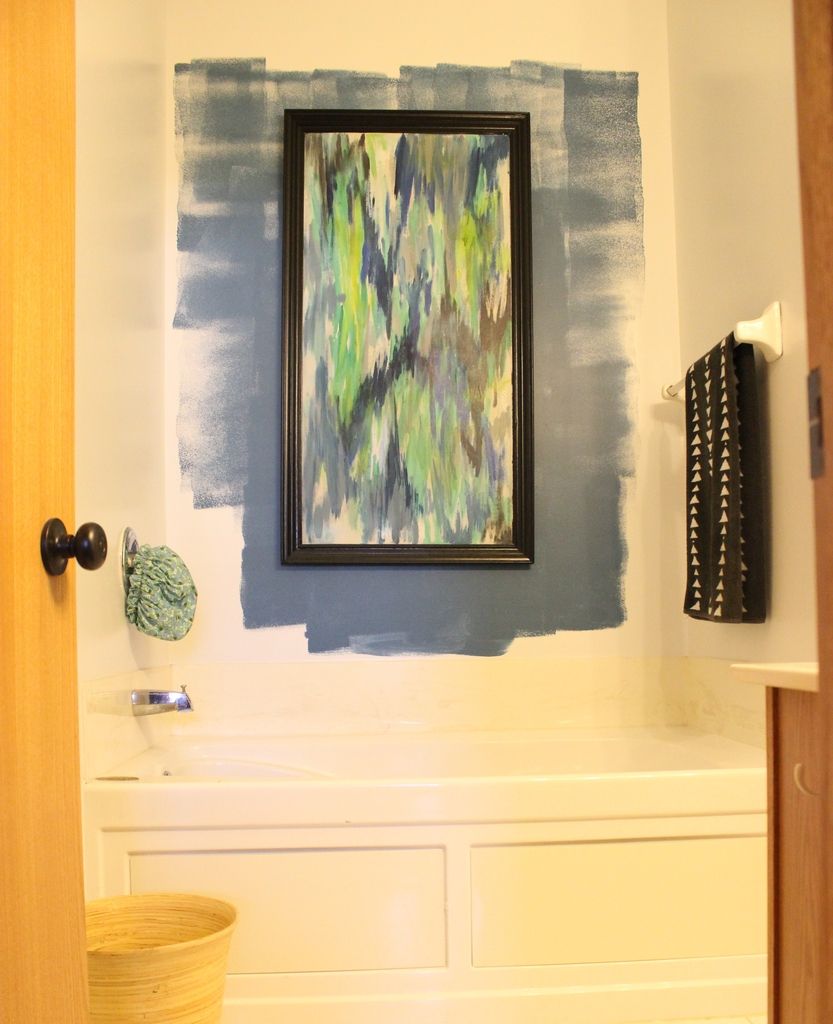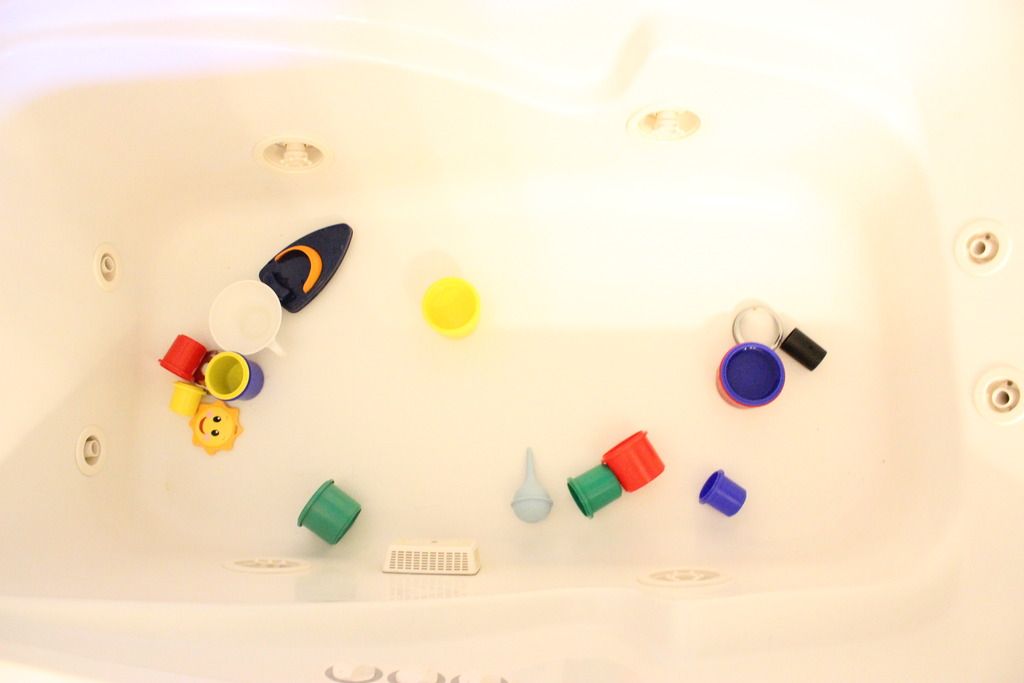 And no picture of our bathroom would be complete without a tub shot. When we moved in we thought a soaker/whirlpool tub was such a waste of space. We talked about taking it out and making a bigger shower - when we could put the money into it. But, now we LOVE it. Our next house will need one. It's perfect for kid baths, Wade can climb out of the other tub too easily. And the occasional soak for me is more enjoyable than I thought. So our next house will have a soaker tub AND a big ol' shower. (I am honestly worried about showering in our shower when I'm big pregnant. I might have to use the other bathroom! At least then it'll get some use.)