A while ago I did a switch of Wade's room and the guest room. My mom saw a bit of blue at one point during a video chat (love technology!) and she said she didn't know we had painted a wall blue! And that's when I realized that I never shared Wade's new room! C'mon Melissa.
So here it is:
The issue is that no space in my house is ever done. No, never. I have a few pieces that I want to add to the currently pathetic art wall (something with color, please!). I'm going to hang a curtain/tapestry over the closet so we can tastefully hide stuff. Blah, blah, blah. By the time I get those things done he'll need a big boy bed, then we're back at square one! And don't even get me started on when he starts having opinions - he'll just have to learn like his daddy that there is a thin margin of opinion when it comes to our home decor :).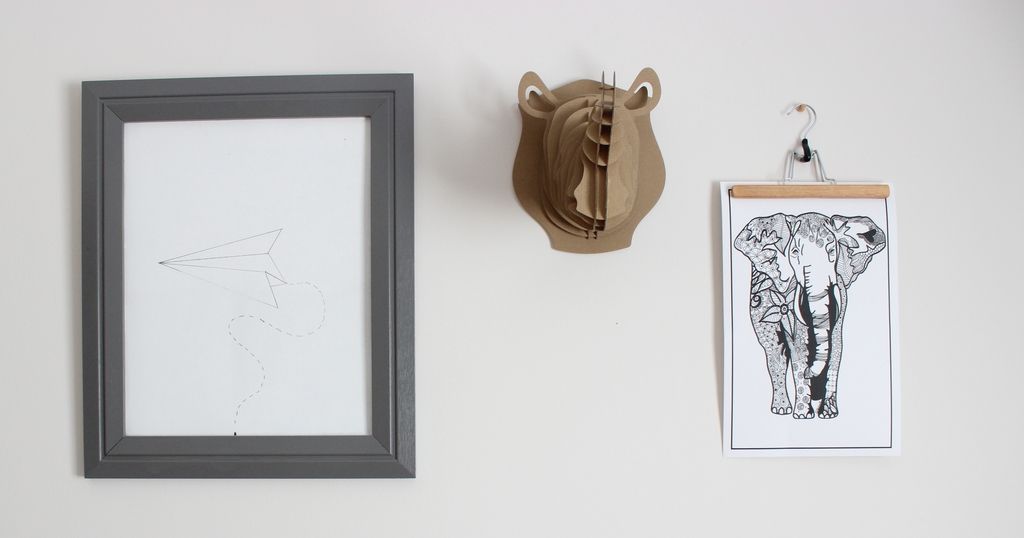 Like I mentioned, I want to add to this, but as it is I do love every single piece. The airplane I made. The rhino, I mean, c'mon - awesome! And the elephant print I got with my sister from a little shop in my town that supports local artists.
This rug. Love. Especially since I got it for $3.50 at a thrift store. And it fits in the washing machine. And that trike is so cool. It's actually gone now. No room for bulky things anymore! While it was cool, it was still too big for Wade and by the time he could fit I want him on a different bike. Although it did remind me of going to my grandparents growing up.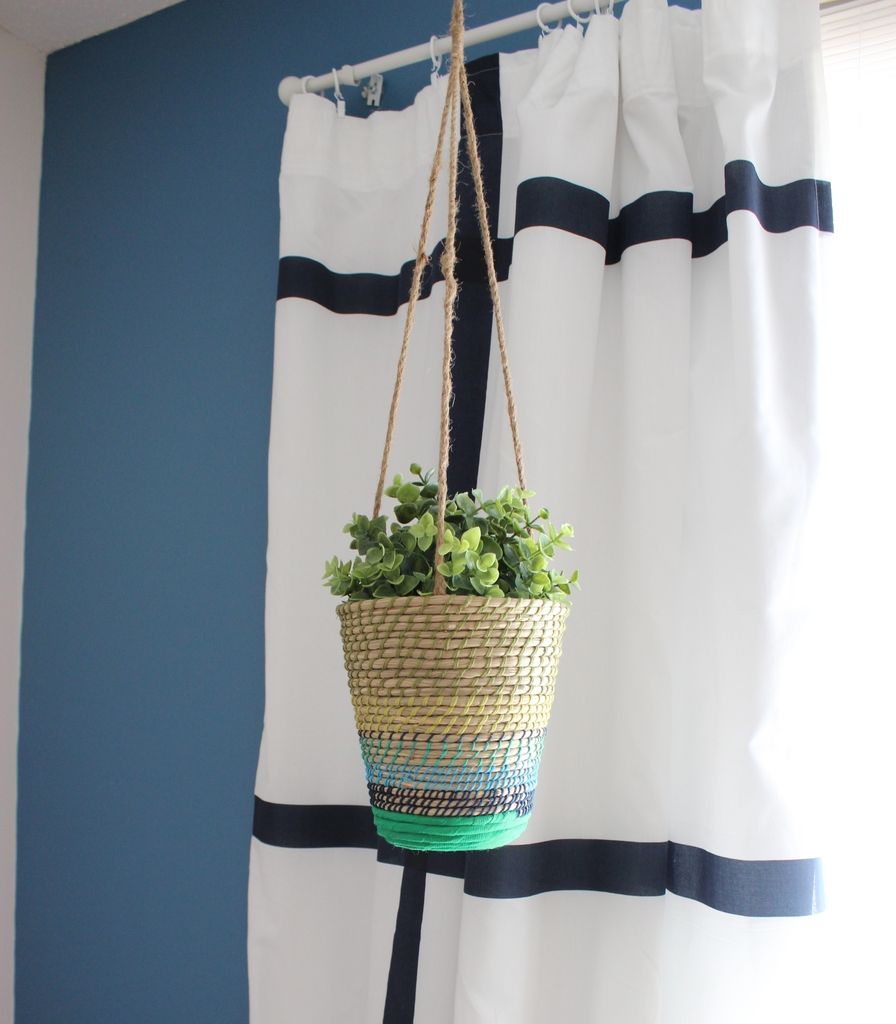 Husband said a few weeks ago that we need more plants in our house. I could not agree more. Course it's tough to have anything on Wade's level - which his level is much higher now. And it's tough cause out townhouse gets weird sun...as in not really any sun. So I opted for fake and hanging in this room. Plus I always seem to water plants when Wade is sleeping - so a real hanging plant would be parched in a week.
The previous owners left this and I still love it. It needs a little styling help, I know, but it's perfect for Wade's room. I'm not huge into buying toys - Wade's latest obsession has been our socks and a box of straws I handed him while trying to sew - but I'm actually looking forward to the day when Wade can 'display' his little treasures on this shelf.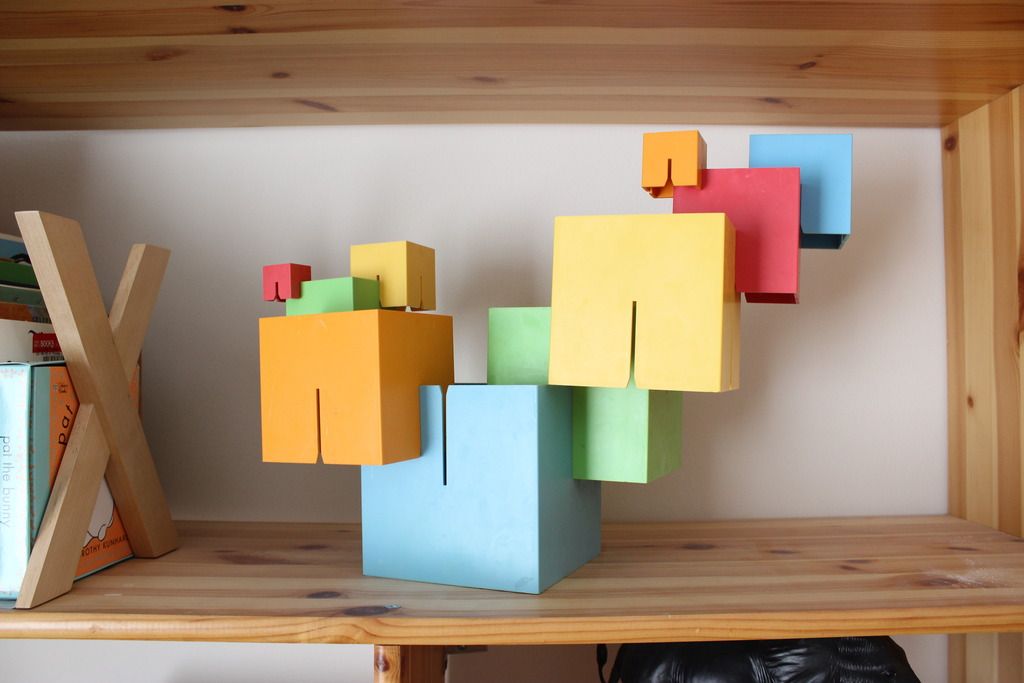 Thrift store. Of course. We take these down about once a week to play with. Anyone else rotate their kiddos toys a little? Every time we take this down he is so excited about it!
I saw this on Pinterest and I recreated it. I see the saying "I love you to the moon and back" all the time, it's cute, but maybe getting overused? I love the the uniqueness of this. And it's closer to how I feel about my babies - I cannot measure how much I love them.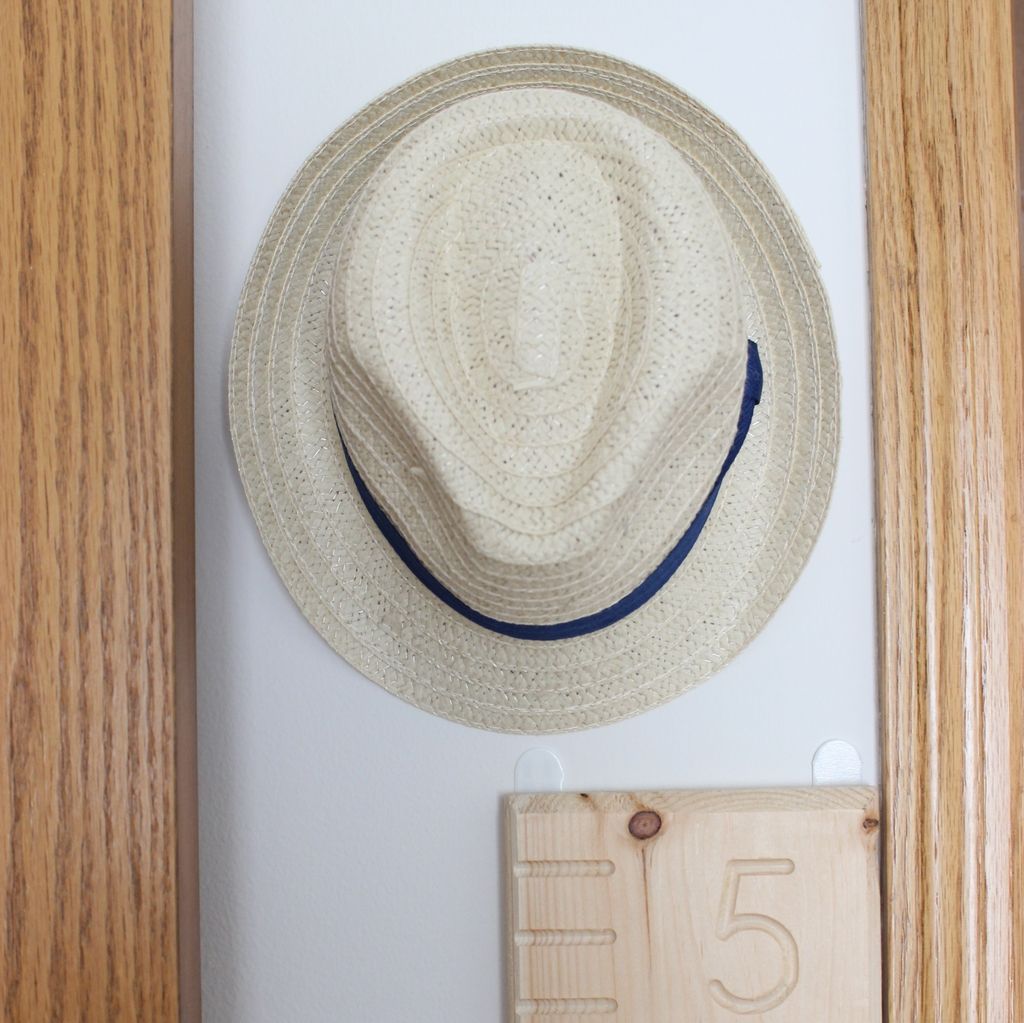 Doesn't every toddler need a fedora?
Here's a little reminder of where this room has been: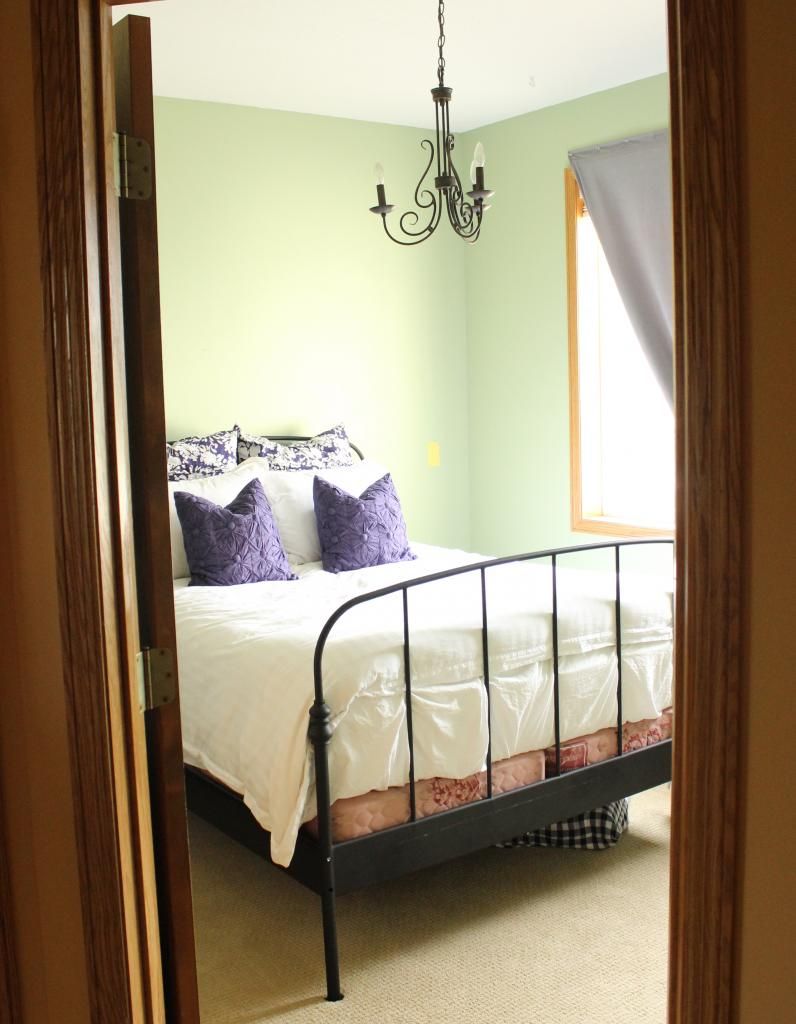 Junk room. Then spare room that the bed totally overwhelmed. Seriously so much happier where it is now. So much.